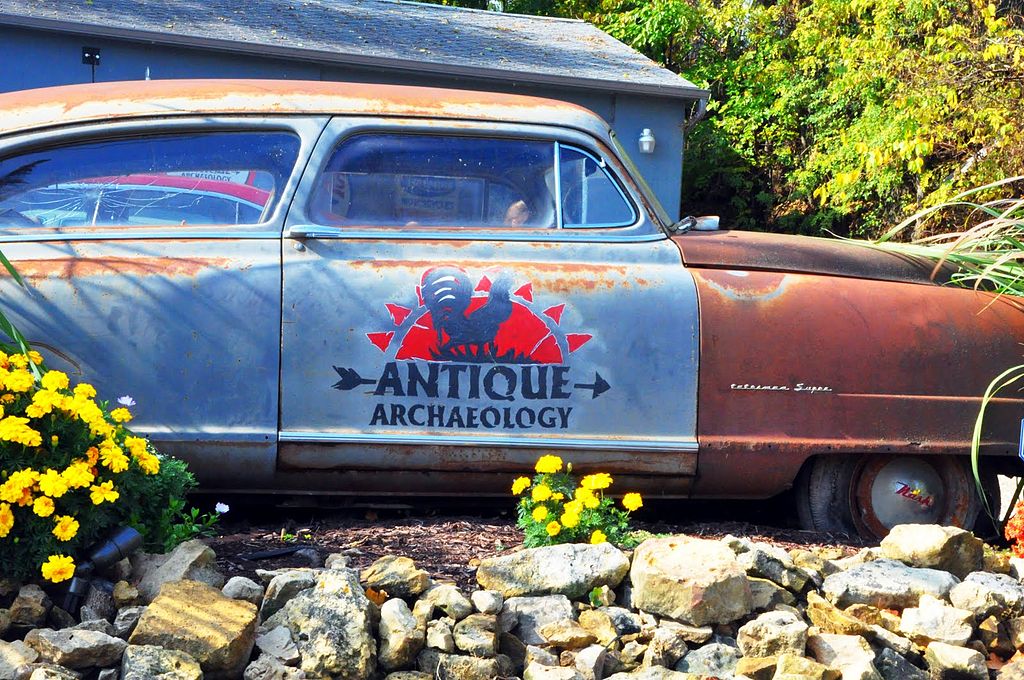 Many people have tuned in to see the History Channel's reality television series American Pickers. The series premiered in January of 2010 and has been a success ever since. The show centers on following the travels of two men, Mike Wolfe and Frank Fritz, who make their living running a business known as Antique Archeology, as well as by traveling across the country looking for great antiques and collectibles.
As the men travel around the United States, they go "picking" at various locations including barns, sheds, or anywhere else a hidden treasure could possibly be found. They then restore these antiques back to their original glory and either re-sell them, purchase them on behalf of a client, or add them to their own personal collections. Mike and Frank's picking adventures have led them to meet with hoarders, collectors, or people who have acquired a large amount of items through an inheritance.
The pickers are not only interested in finding valuable items that they can make a profit from, they also enjoy the aspect of learning about the history of the many unique objects they discover, as well as the thrill of the hunt. It is thought that the authentic nature of the hosts and what they do is what makes this show so popular, along with the fact that the audience is always interested to see what they discover and to learn more about the piece. Keep in mind that these pickers do not deal in "fine antiques", but in more everyday treasures like you might just find lying around your own grandmothers' attic. This keeps the show down to earth and something that the audience can relate to.
What Exactly Is Picking?
A picker is defined as an early bird who hunts places such as swap meets, thrift stores, and estate sales searching for good deals that they usually intend to sell. Mike Wolfe and Frank Fritz live by the saying of one man's junk being another man's treasure to the point that they base their livelihood around it. The actual picking process comes before the antique dealing can begin, because the picking stage is when all of the valuable antique and collectible pieces are uncovered. Their picking may involve working for a client such as a set designer that needs a certain piece for a project, or may just involve the exploration of an abandoned building to seek what treasure might be lurking there. These pickers can see beyond the initial appearance of a forgotten object to spot something that might have serious potential. If you are interested in picking, you too can do what Mike and Frank do, although perhaps on a smaller scale.
How To Get Started Picking
If you are interested in picking as a hobby or as a way to generate some extra cash, there are some easy ways to get started. To find your items, visit places such as flea markets, garage sales, estate sales, and thrift stores. Many people do not realize that they have a real treasure in their midst and they may be selling something special for a few cents or dollars. Spend a little money purchasing your items that you are fairly certain you can sell for more and make a profit. Auctions are also good places to pick for antiques and collectibles. Another idea is to drive around neighborhoods the night before garbage pick up. You may be surprised at what you find!When planning on going picking, if you wish to gather items of any size, consider taking a van or truck so that you have adequate room to transport your treasures.
After You've Acquired The Items
After you've gathered some items from you picking adventures, now it's time to think about selling them. You can visit your local antique shops to see if they might be interested, but then they will turn around and sell the item at an even higher profit. Selling an antique or vintage item through your own Etsy shop, or selling it online through Ebay is a good way to earn some extra money and keep the profits for yourself. Posting for sale ads in the antiques section of Craigslist is also an option. If using Ebay, it might be best to list the item as an auction with a set starting price, as opposed to a buy it now option. This way, if more than one party is interested, they may bid against each other several times, making the price higher and higher while earning you even more money.
Resources To Learn More About Picking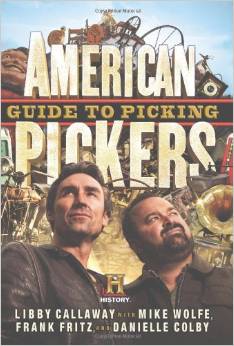 If you want some picking tips from the pros, consider consulting some of these handy resources. American Pickers Guide To Picking by Libby Callaway with Mike Wolfe and Frank Fritz, is an excellent resource available in both hardcover and Kindle formats. Learn all of the tips and tricks to how these two famous pickers have succeeded in their own business by doing what they love.
A Practical Guide To Picking And Profit by Kevin Reid is an eight page online guide available as a free Kindle download. Kevin shares what he's learned over the past thirty five years in which he has been buying and selling his own picking finds throughout the United States.
Picker's Bible: How To Pick Antiques Like The Pros by Joe Willard is available in both paperback and Kindle editions. This book explains where and how to find antiques, teaches price negotiation skills, what to avoid when picking, and other secrets of the trade.
The Best Of Antiques Roadshow: Simply The Best/ Trash To Treasure/ Politically Collect is a DVD that features special episodes of this popular PBS show. This DVD will help the aspiring picker to learn more about items such as family heirlooms, yard sale finds, and those items that have been hidden away in basements and attics that have long since been forgotten about. Viewers will also learn the history behind these objects as they hear from the owners. A great resource for learning how to apply your new-found picking skills of being able to distinguish trash from treasure.
Image: Nash Statesman Super 2-Door Sedan, ca. 1950, CC 3.0
(Visited 186 times, 1 visits today)