Finding the Perfect Vintage Chanel Tote Handbag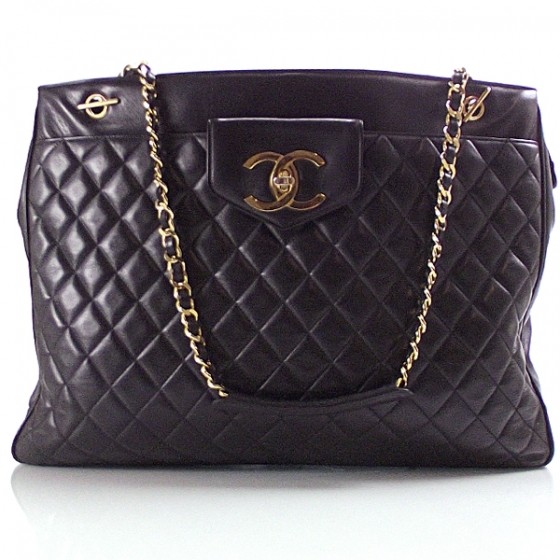 Chanel is synonymous for classic fashion, and if you take a look at the vintage Chanel tote bags below, you will definitely see why. Each one was made years ago, yet still looks as in style as if it were produced today. If you are looking for the perfect vintage Chanel tote bag to put your own belongings in, then shopping vintage Chanel is the best way to search. You can find classic style, and save some money if you are a careful shopper. You can also find Chanel styles that are no longer being made.
If you carry a Chanel, then you are in style whether you are wearing jeans or dressed to the nines. These totes go from casual to dressy very easily, and come in classic black in several materials, as well as some delicious colors including the brown featured at the end of this article.
Vintage Chanel Totes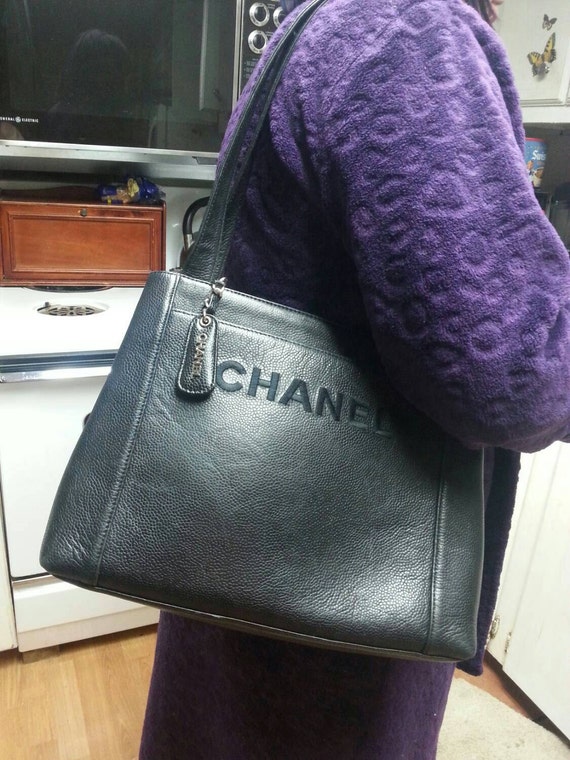 Black Caviar Leather Tote Bag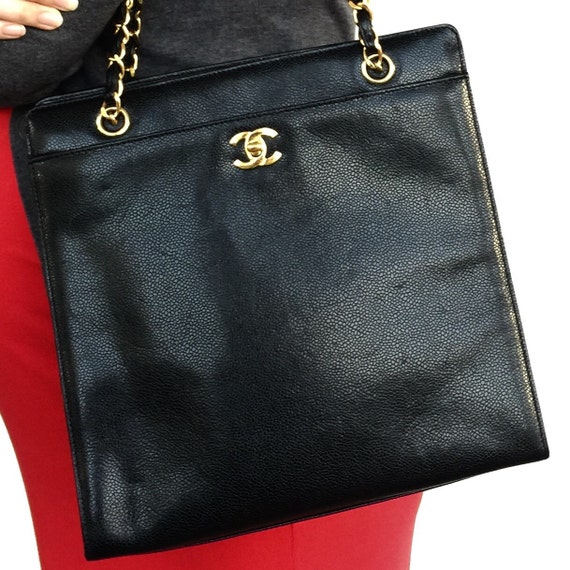 Vintage Chanel Caviar Jumbo Shopper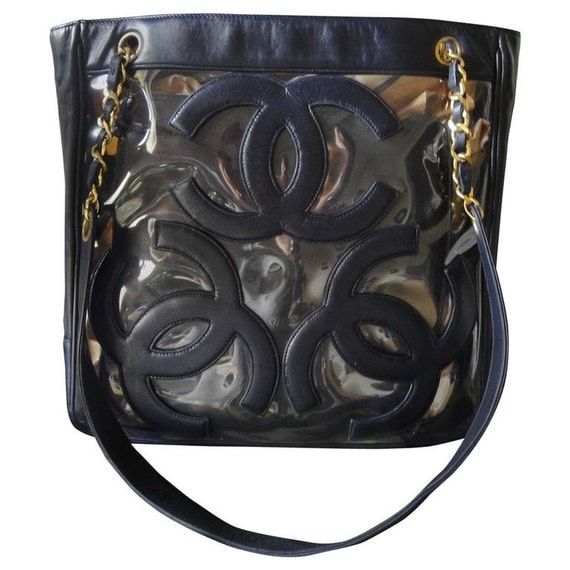 Vintage Chanel Vinyl Tote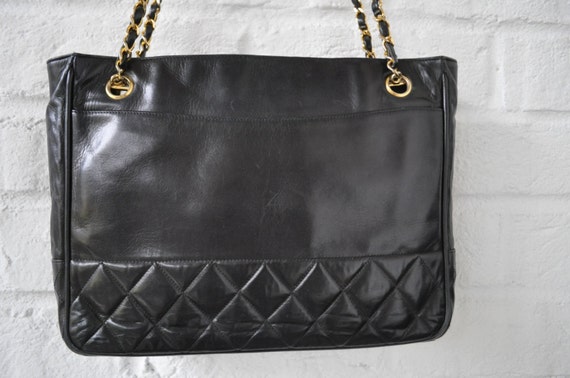 Quilted Chanel Tote Bag

&
Chanel Logo Handbags
Many of the Chanel handbags feature the Chanel logo somewhere on the bag. The double C logo can be found embossed in the leather of the bag, as a clasp, in the strap and many other places. If you are looking for a vintage Chanel logo tote bag, there are several to choose from, and the listings are always changing.
Vintage Chanel Patent Leather Bags
If you want a stunning look that really stands out, then patent leather is a great choice. The vintage Chanel patent leather tote bags come with either a chain or leather strap, and really dress up any evening ensemble. Black patent leather is not just for your Mary Janes, darling. You need to have a vintage Chanel patent leather bag.
Vintage Chanel Patent Leather Tote Bags
&
Vintage Chanel Tote Bags: Jumbo and Drawstring
The jumbo Chanel bags are really nice if you have a lot to carry, and can double as a briefcase or work tote. A small notebook computer, and several files of paperwork will fit in your jumbo tote nicely.
Chanel drawstring tote bags have a much more casual appeal for carrying to an outing with friends, or to the pool. These usually have a round bottom, and pull together evenly at the top.
Vintage Chanel Drawstring Totes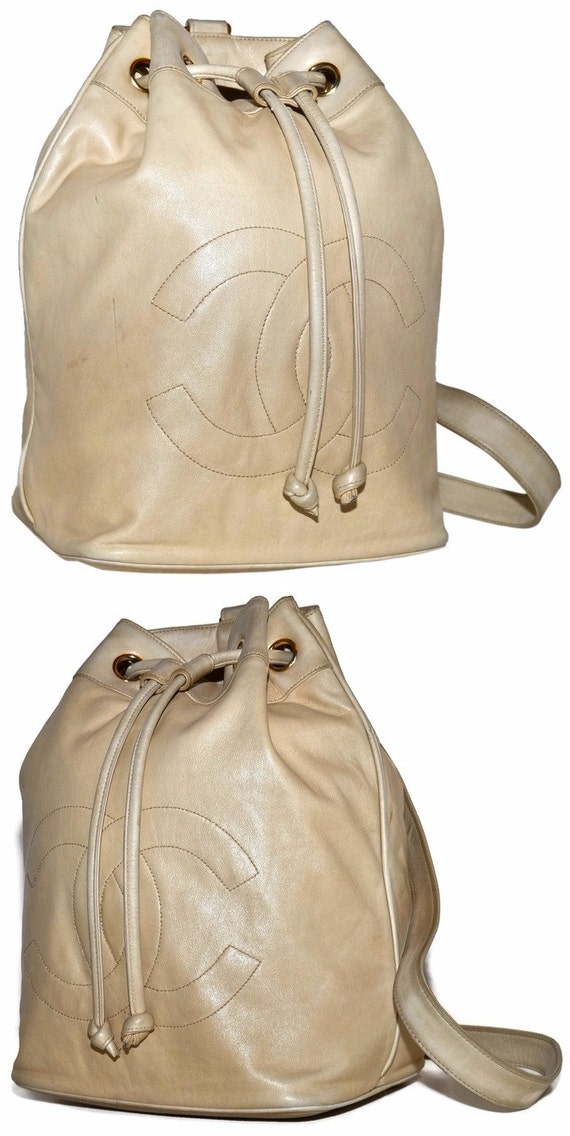 CHANEL Paris Lambskin Leather 12″ Drawstring Tote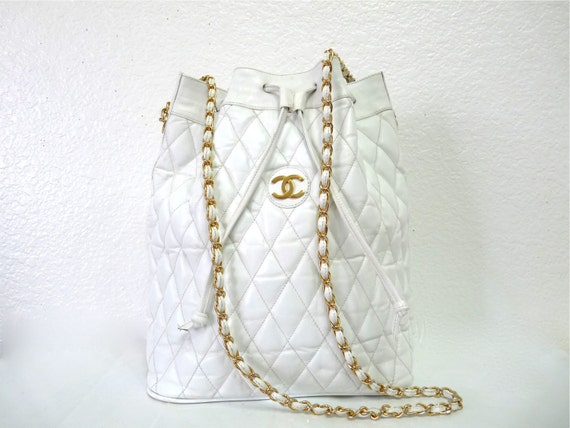 Chanel Quilted Drawstring Tote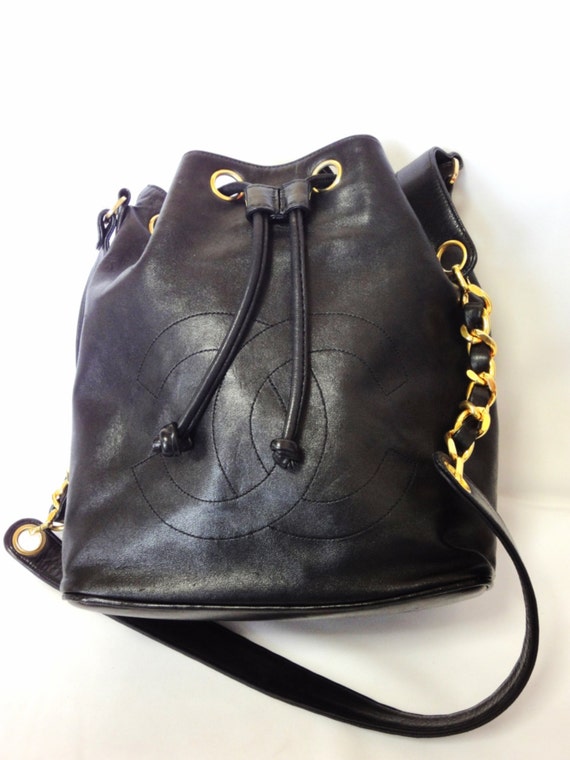 Vintage CHANEL black lambskin tote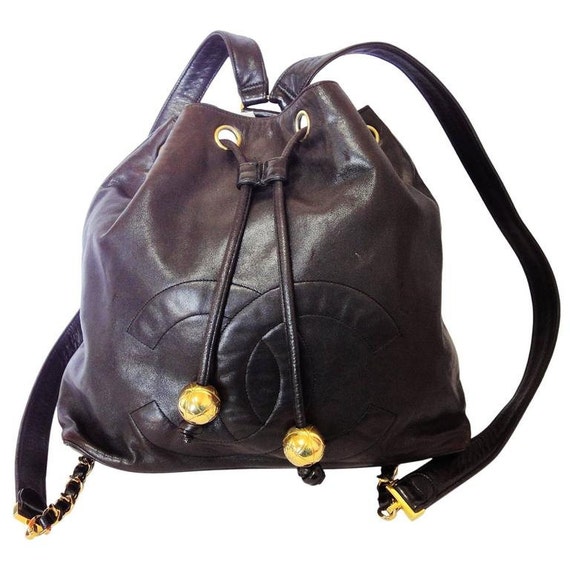 Chanel Drawstring Tote/Backpack

&
Chanel Classic Style in Several Rich Materials
Chanel bags come in a variety of wonderful materials and colors. The basic black is the most popular, but if you look carefully, you will find seasonal colors, shades of blues, reds, tans, and pinks, as well as a wide variety of materials beyond the black leather bag.
Some materials to look for besides the patent leather mentioned above, are gorgeous suedes, fabrics, and straw.
Rare Vintage Chanel Totes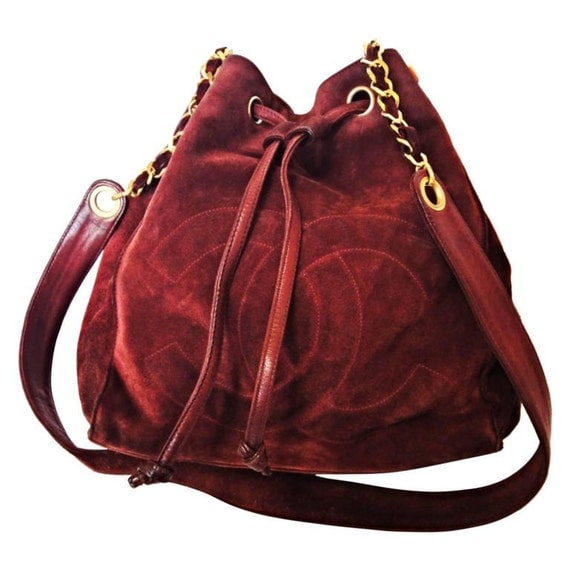 Vintage CHANEL wine suede tote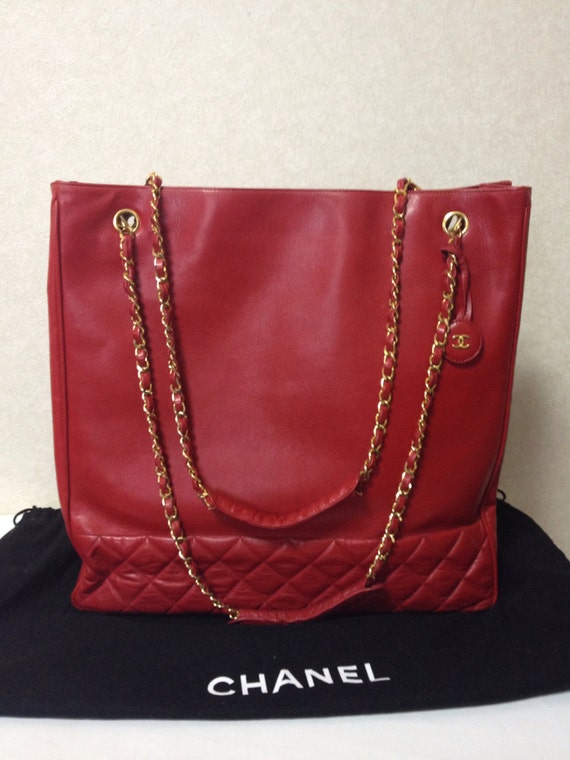 Vintage CHANEL lipstick red calf leather tote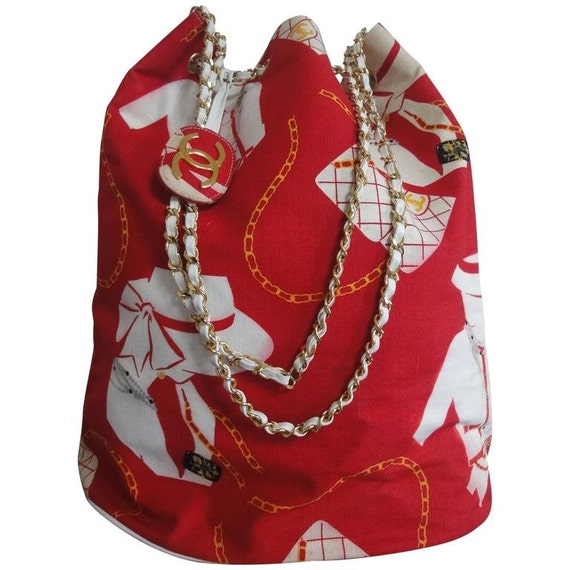 Vintage CHANEL red and white canvas tote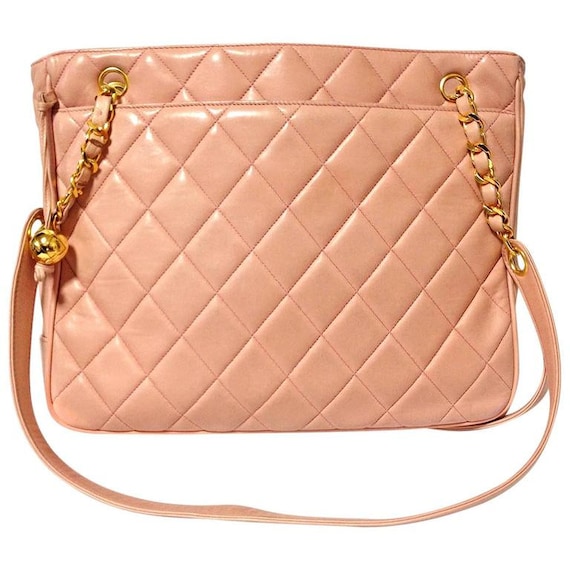 Vintage CHANEL milky pink lambskin tote

&

(Visited 1,401 times, 1 visits today)