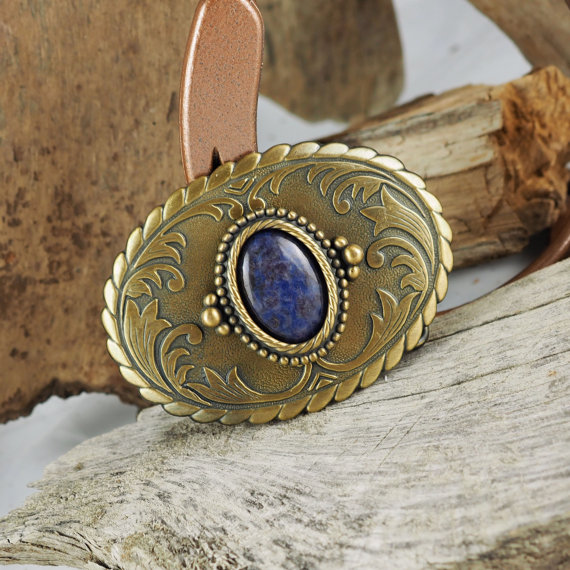 Vintage Western belt buckles are highly sought after and collectible items. Many of these belt buckles are one of a kind and have been made by famous silversmiths. Many vintage Western belt buckles are made from valuable silver or gold, and some have very detailed pictures and designs, generally portraying an item or scene associated with the Old West. Others may be made from stainless steel or brass.
Sterling Silver Vintage Western Belt Buckle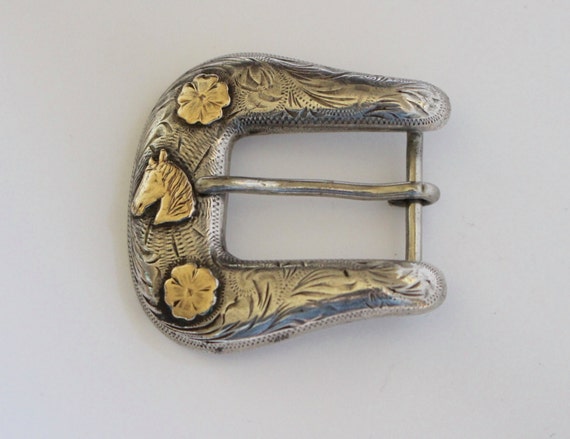 Vintage Western Belt Buckle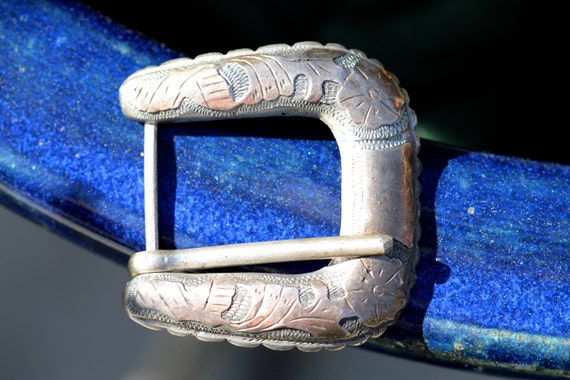 Vintage, Sterling Silver, Ranger, Belt Buckle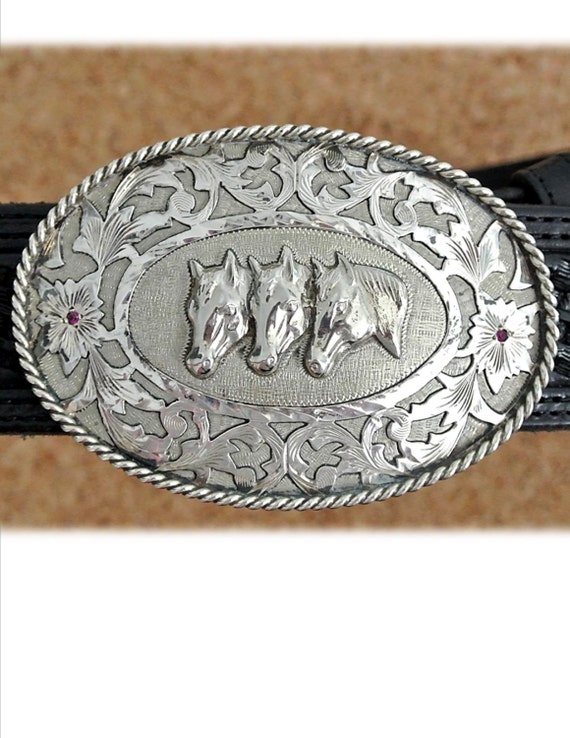 Vintage Belt Buckle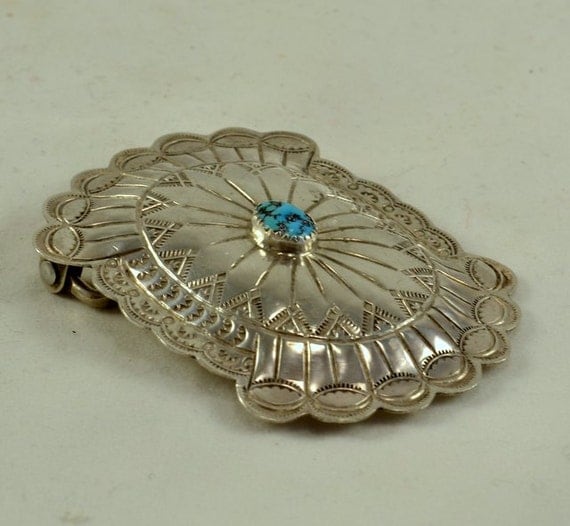 Sterling Silver Concha Belt Buckle

&
Common themes for vintage belt buckles include a cowboy, horses, horse shoe, eagles, steer heads, rodeo riding, and Native American themes. Many of these buckles feature intricate engraving and fancy designs around the edges. Most of the Western style belt buckles are oval shaped, or somewhat rectangular, although some are actually shaped like a particular object. For example, there are some vintage buckles shaped like a horse shoe or an antique pistol. Vintage buckles that feature a Native American theme are not only engraved, but may feature inlays of turquoise, coral, onyx, or agate stones. Others even have an antique coin inlaid within the buckle, adding value to it if the coin is especially rare or old.
Brass Vintage Western Belt Buckle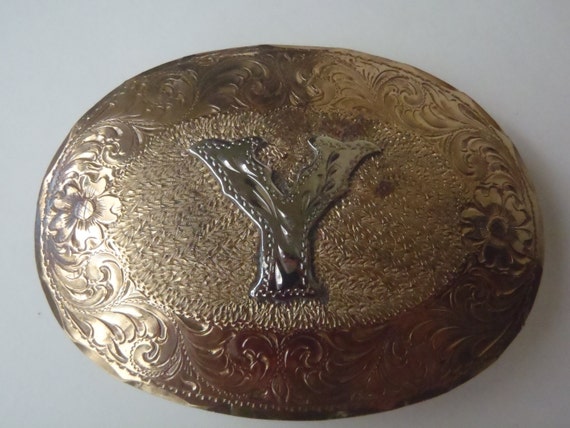 Y Initial Western Belt Buckle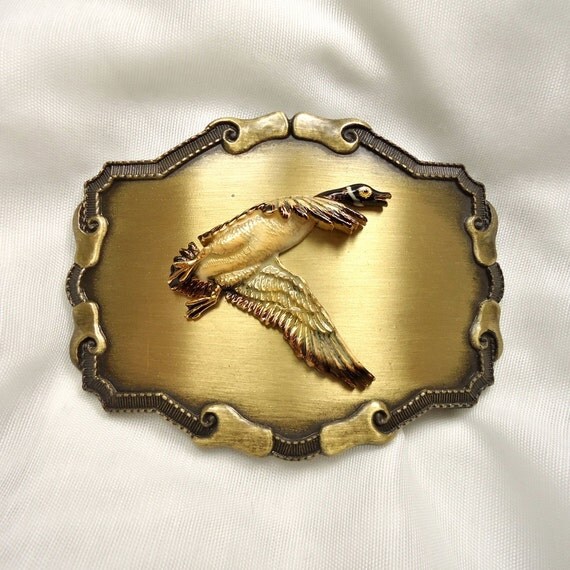 Vintage Raintree Western-Style Brass Belt Buckle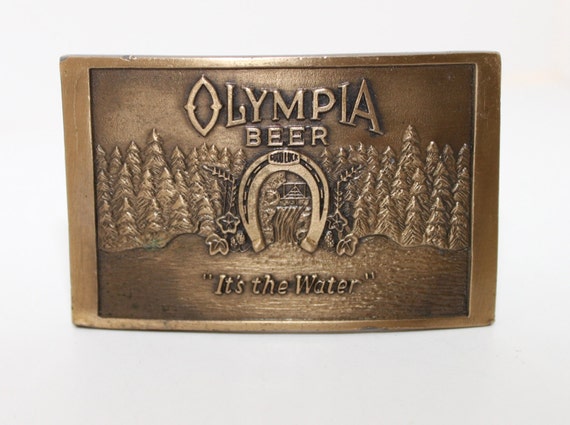 Olympia Beer Brass Belt Buckle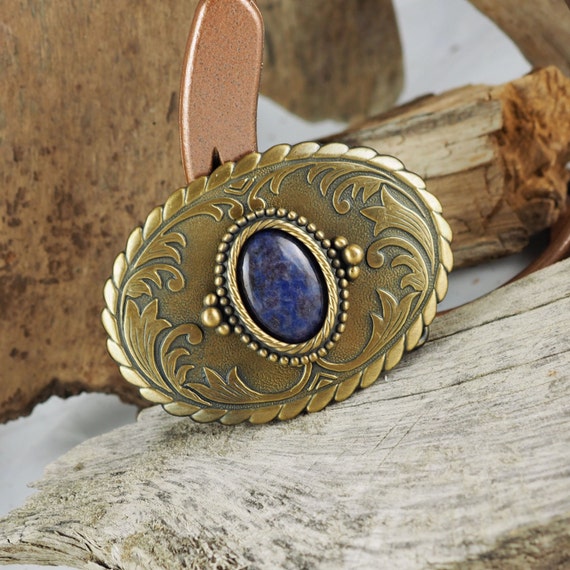 Western Belt Buckle

&
These vintage Western belt buckles make a fun collectible for any lover of the Old West, cowboys, or anyone who just appreciates fine craftsmanship. There are also several famous silversmiths from history that a collector may wish to own a piece from. These silversmiths include Sunset Trails, Cactus Trails, Clint Orms, Comstock Heritage, Silver King, Bill Reynolds, and many others.
Vintage Cowboy Belt Buckle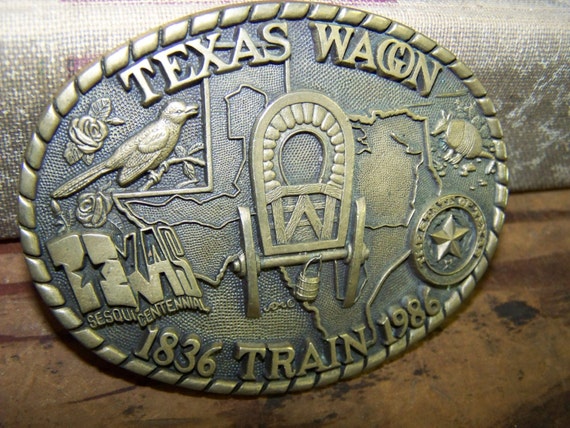 Texas Wagon Train Belt Buckle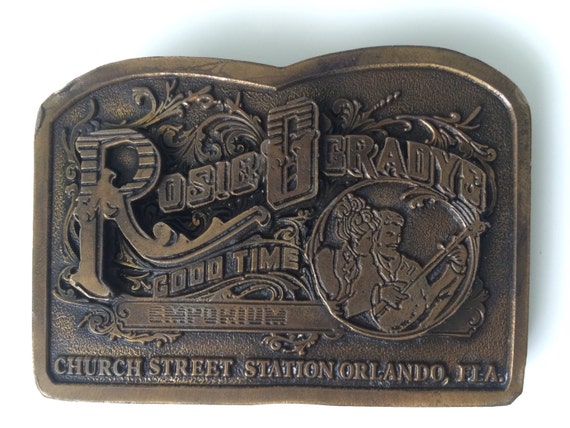 Brass Belt Buckle – Vintage Rockabilly Retro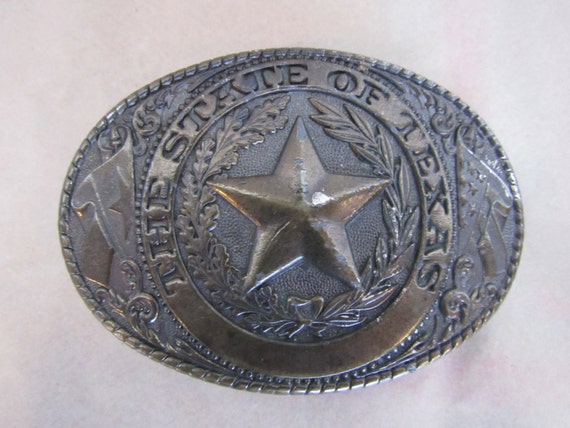 80s State of Texas Belt Buckle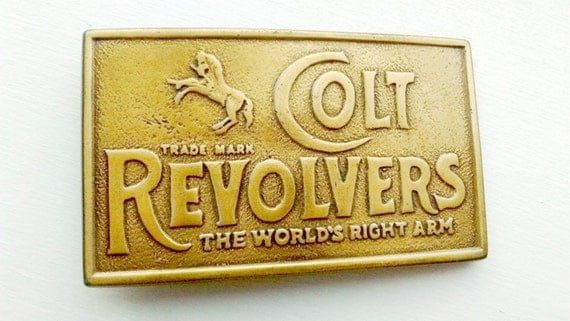 Colt Revolvers Belt Buckle

&
The Western Buckle: History, Art, Culture, Function
These fun and collectible items are a great part of our American heritage and are an interesting and unique item to own. Many different styles with a wide range of prices are available on Ebay, as well as on other collectible sites online. Prices may run from a few dollars to several hundred, depending upon the style and materials used in making the buckle. Collectors will enjoy the diverse selection and history behind each of these highly detailed pieces.
The Western Buckle: History, Art, Culture, Function
&
This series of books by photographer David R. Stoecklein brings into focus a few of the most important elements of cowboy gear-boots, spurs, and buckles. The quality and superb craftsmanship of some of these exquisite pieces shine through in these images. In these pages you will find spurs from all across the West, handcrafted belt buckles, and weathered cowboy boots. There is a story behind each one that speaks of the tradition and rich heritage of cowboy life. Learn about the different styles and varieties of Western gear that have emerged throughout the decades in different regions of the country. The set of three books is the perfect gift for a collector or Western enthusiast.
(Visited 1,076 times, 1 visits today)