The term Mid-Century Modern was used as a description of style in the 1950's and later resurrected by author Cara Greenberg in her 1984 book called Mid-Century Modern: Furniture of the 1950s. She used this term to describe the design styles in accessories, architecture, and furniture that had been popular since the World War II era. The Mid-Century Modern period is usually considered to fall between the years of 1945 to 1965, although some may say this period extended into the mid-1970s. Today, the Mid-Century Modern style is recognized worldwide by everyone from scholars to museums as being a significant movement in the area of design.
Characteristics Of Mid-Century Modern Furniture
Keeping in theme with the post war architectural styles of simple homes that could be constructed quickly, the furniture design of this time had a clean and uninhibited look to it. The use of curves, geometric shapes, and polymorphic shapes took the place of the detailed, ornamental look of furniture styles of other eras. Furniture pieces were designed and constructed to have multipurpose uses and to be able to stack, fold, flex, nest, and bend furniture became popular. The ability to use furniture pieces interchangeably, along with the ability to rearrange pieces easily, became the norm of furniture design of this period. Furniture was designed with the concept of post war "casual living" in mind, and emphasis was placed on function as well as meeting the needs of the average family in America. This furniture style also embraces the exploration of using different and sometimes even contrasting materials from those found in other furniture styles.
 Mid-Century Modern: Furniture of the 1950s
 Miller's Mid Century Modern
 Just Add Color: Mid-Century Modern Patterns
Materials and Colors Used in Mid-Century Modern Furniture
Designers of this period not only used traditional building materials such as wood, they also incorporated what were until then considered to be non-traditional building materials for use in furniture making, such as plastics, metal, vinyl, plywood, Lucite, Plexiglass, and glass. Colors used in these designs ranged from very neutral to rather bold colors such as red, yellow, blue, or green, along with the use of black and white together was common.
Well Known Furniture Designers of The Time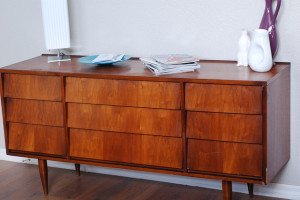 Karl Emanuel Martin Weber, better known as Kem Weber, was a furniture designer of this time who had immigrated from Germany and later became a United States citizen. His most famous design contribution to the furniture of the time was the streamlined chair with the seat supported by a cantilevered frame, known as the "Airline".
Charles Eames and his wife Ray were both major contributors to the modern furniture and architectural styles of the Mid-Century Modern design. The Eames were considered to be pioneers in the technology of the time, designing pieces that included fiberglass, plastic resin, and wire mesh chairs. They created many designs for the furniture manufacturer Herman Miller. Some of the couples most recognizable designs include the 1945 molded plywood Dining Chair Wood, and the Dining Chair Metal that featured a plywood seat. Later, in 1956 came the Eames Lounge Chair, followed by the Aluminum Furniture Group in 1958, and the Eames Chaise of 1968.
Eero Saarinen was another popular furniture designer who worked with Charles Eames on the development of the famous Tulip chair. This piece stood out because it was constructed of aluminum and fiberglass and then finished with a coating of white plastic. Saarinen also gave us the famous Womb chair and settee pieces.
Herman Miller Manufacturing Company
Founded in 1905 in Zeeland, Michigan, the Herman Miller furniture manufacturing company (originally known as the Star Furniture Company) is often considered to be the most influential producer of modernist furniture, along with being the most prolific. An American manufacturer, this company produced furniture and equipment for offices, as well as home furnishings. Under design director George Nelson, Herman Miller, Inc. produced several pieces of furniture that are today considered to be icons of the period of industrial design.
This company sought out the help of some of the most talented modernist designers, such as Charles and Ray Eames, George Nelson, and others. Some of their most iconic and classic designs include the Aeron chair, Equa chair, Marshmallow sofa, Noguchi table, and the Eames Lounge Chair. Because of these pieces and others like them, the Herman Miller company became synonymous with the concept of "modern" furniture.
 Midcentury Houses Today
 Atomic Ranch Midcentury Interiors
 Living Retro
 Mid-Century Modern Complete
Finding Mid-Century Modern Pieces Today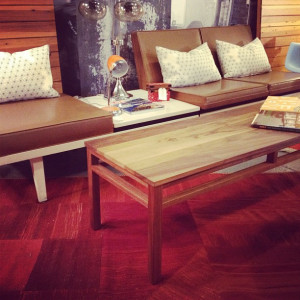 If you are a fan of vintage furniture or enjoy collecting antique pieces, shop around places like your local thrift stores or garage sales. Also, look out for estate sales and visit local antique malls to shop for these pieces. Ebay offers wide selection of all kinds of Mid-Century Modern furniture, and there are even online sites that will take your vintage furniture items and sell them for you if you are no longer interested in hanging onto them. One such store is Divine Consign (http://www.divineconsignoakpark.com/) where you can both sell vintage furniture or purchase it. There are actually several sites online similar to this one that serve as a marketplace for those who wish to sell or purchase collectible vintage items from days gone by.
When shopping for vintage pieces, make sure to look for the lines, colors, materials used, and quality of the pieces to determine if it is an actual Mid- Century Modern piece. These are the characteristics that made this style of furniture stand out from other styles.
The Mid-Century Modern furniture design can be best described as the combination of both functionality and sleek modernism designed to fit in well with a comfortable, informal lifestyle that Americans desired during the post war era. By using materials such as plywood, molded plastic, and fiberglass, these designs offered consumers low maintenance furniture pieces that were both practical and affordable, as well as functional. This is a style that to this day still fits in well with contemporary society and modern decor. This popular style is enjoying a resurgence of interest, which speaks well for both the designs and designers of the era. This classic style can even be seen on the AMC cable series, Mad Men, where Mid-Century design styles have been accurately detailed and reproduced for the series.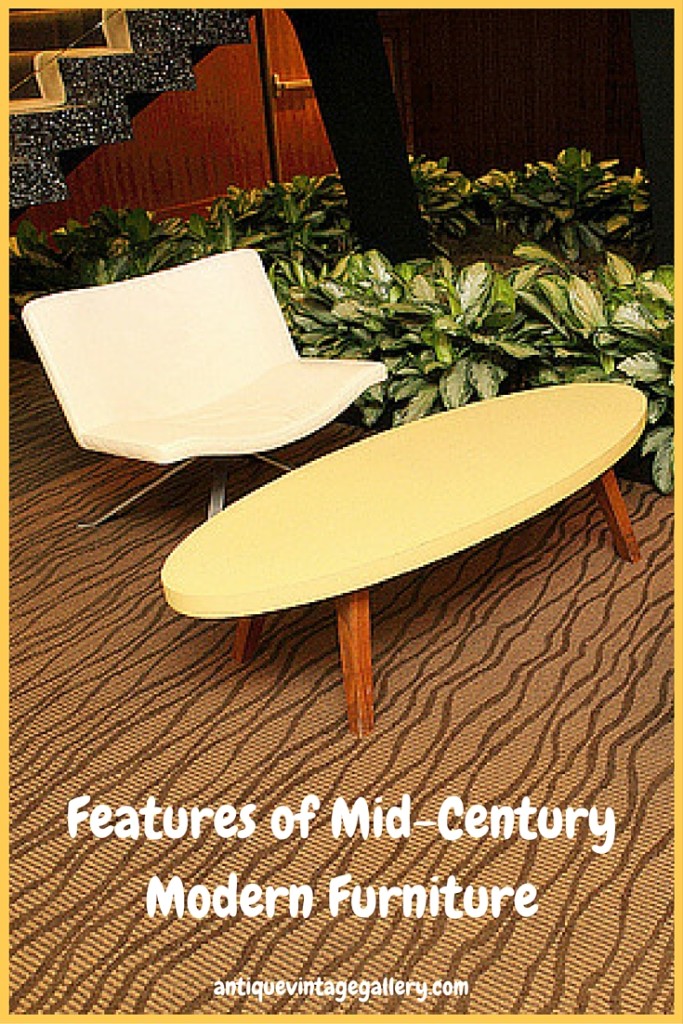 (Visited 428 times, 1 visits today)