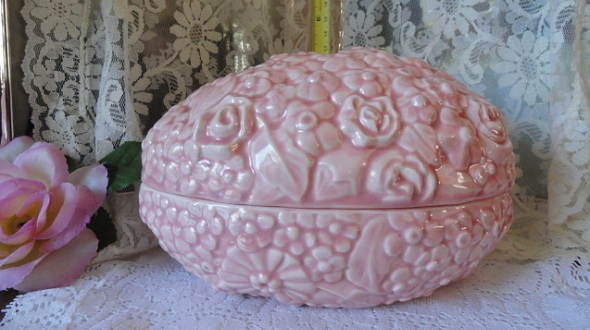 If you are looking for vintage Easter decor, one of the most important decorations is a vintage Easter candy dish.  After all, some of the best candy you can get all year is during Easter, fudge, chocolate bunnies, and jelly beans.
Luckily, there are some awesome vintage Easter candy dishes available online from Ebay that you can add to your vintage Easter collection. This post is an overview of some of the different vintage Easter candy dishes available on Ebay. To get the full picture, you can click through any of the links below.
Vintage Easter Egg Candy Dishes
Easter egg dishes are extremely popular even today, and there are some really interesting vintage Easter egg candy dishes that you can use to decorate your home or office.  Some of the most interesting Easter egg candy dishes are made of vintage glass.
Ceramic Easter Basket Candy Dish
Barn Yard Bunny Candy Bowl
Lenox Bunny Covered Candy Dish
Covered Glass Easter Bunny Rabbit on Basket
Bunny with Cabbage Candy Dish
Vintage glass egg dishes come in glass colors that are not made today, and the glass is often handmade or hand molded.  Other commone Easter egg dish materials are ceramics, or porcelain.  Porcelain dishes are lighter in weight, and can be hand painted.  You can also find designer dishes shaped for Easter.  Some of the designers are Belleek, Lefton, and Fitz and Floyd.
&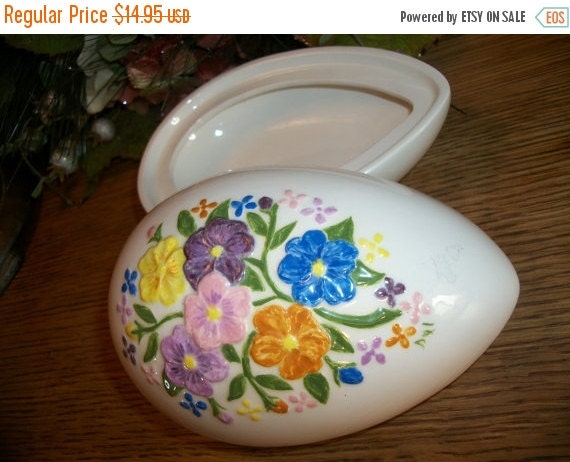 White Ceramic Easter Egg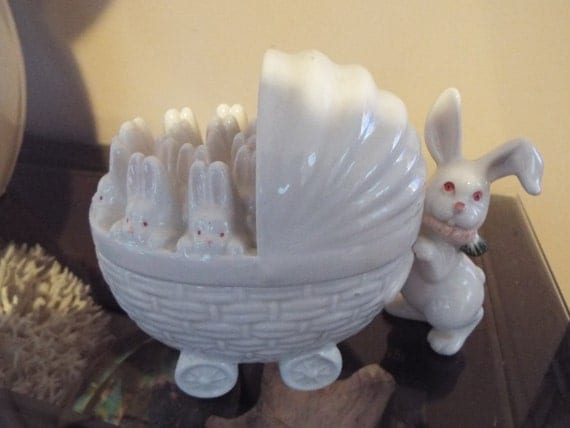 Fritz Floyd bunny rabbit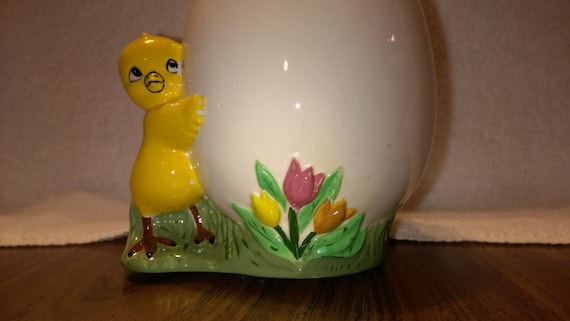 Vintage Easter Candy Dish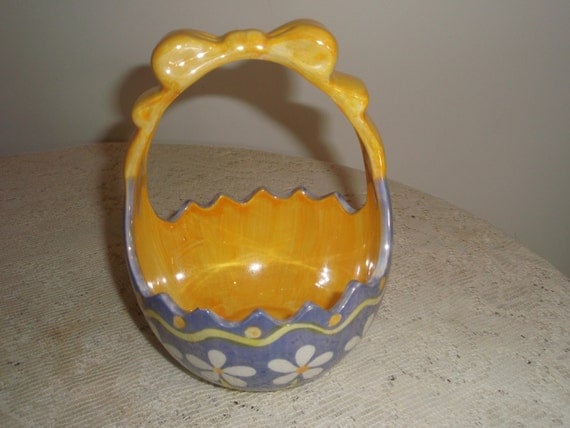 Vintage Easter Egg Basket

&
Vintage Easter Bunny Candy Dishes
Another great collectible for Easter is a vintage Easter bunny candy dish.  It is so tough to choose the perfect vintage bunny candy dish because there are just so many cute ones.  Although you can find vintage Easter bunny candy dishes in several materials, plastic, glass, and ceramics, the ones that I like best personally are the china dishes.  China just has that elegant vintage style that looks good in just about every situation, formal or casual.
Many of the Easter candy dishes combine both themes of Easter bunny and Easter egg.  Sometimes the bunny sits on top of an Easter egg, or is carrying the Easter eggs, or is in an egg shape.
&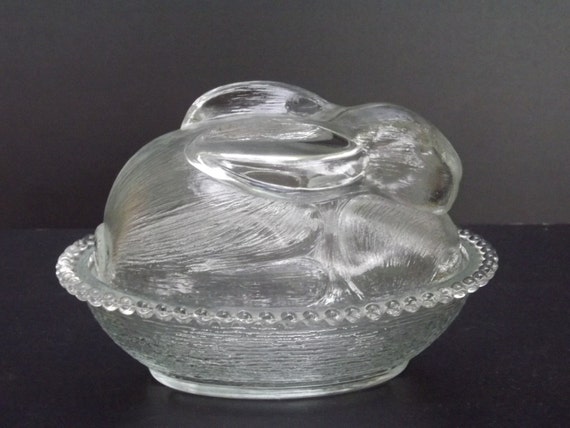 Vintage, Bunny candy dish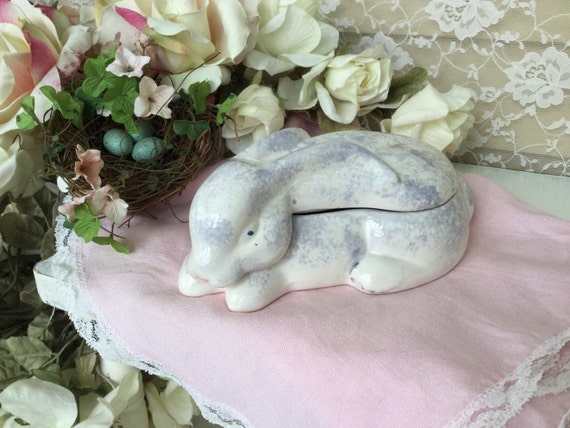 Ceramic Bunny Candy dish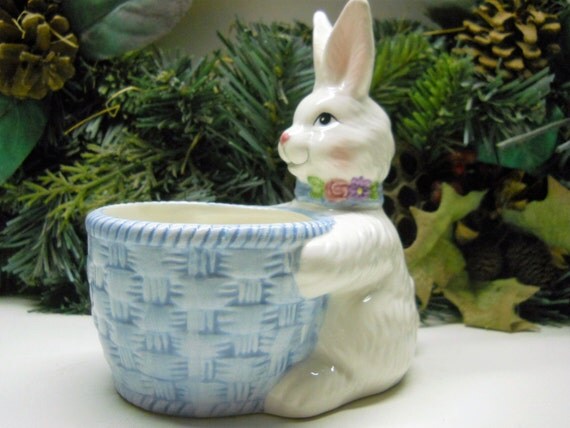 Vintage Avon China Bunny and Bowl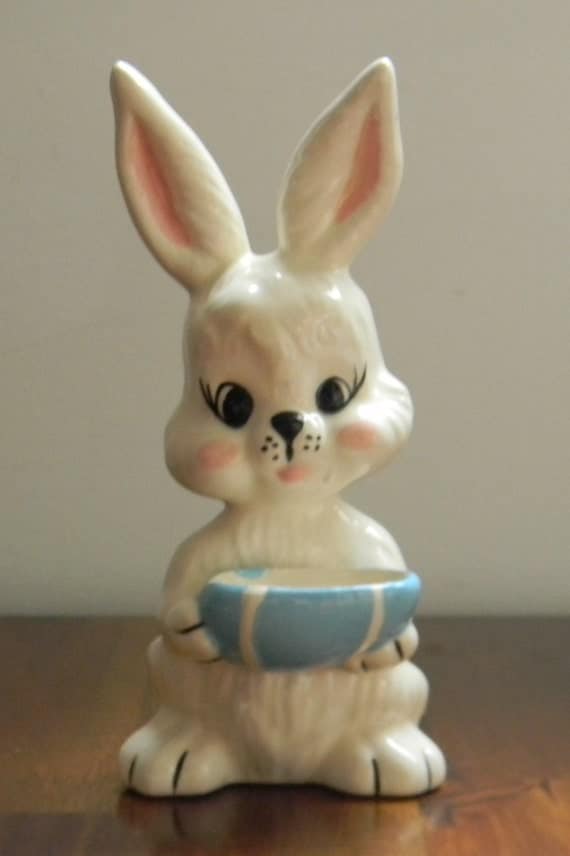 Bunny Rabbit Ceramic Dish

&
Vintage Easter Chick Candy Dishes
The third theme that shows up in Easter dishware is baby chicks.  There are not nearly as many Easter candy dishes made with chick motifs, so you have to look a lot harder to find them.  However, when you do find them, they are really fun to collect.  Most of the vintage Easter chick candy dishes are either porcelain or ceramic, which helps the yellow chick color show up much better.  It is much harder to find a chick candy dish in glass.
&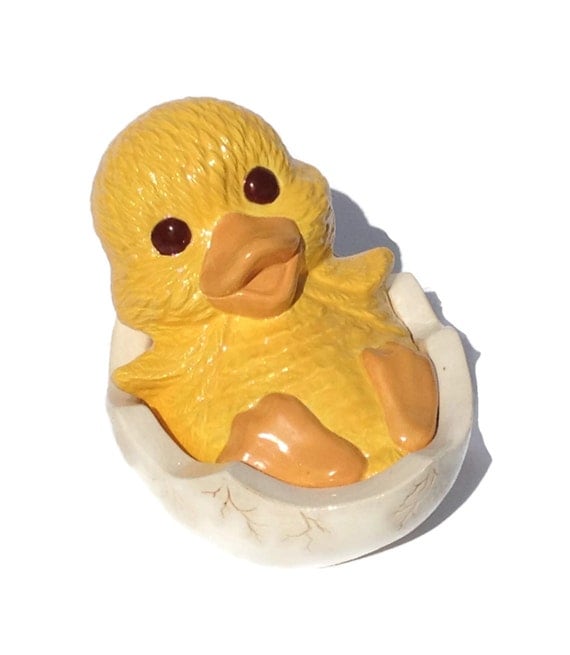 Chick on an Egg Candy Dish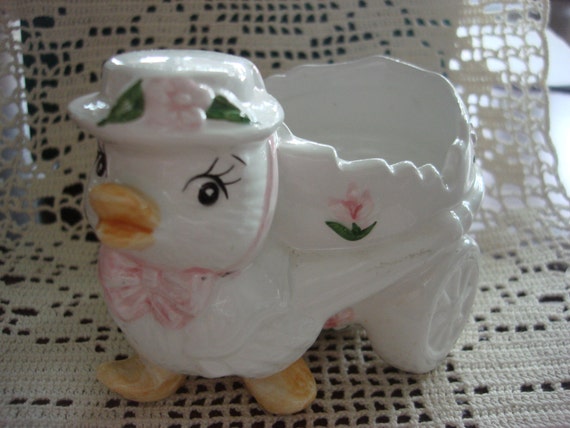 Vintage Easter Chick Figurine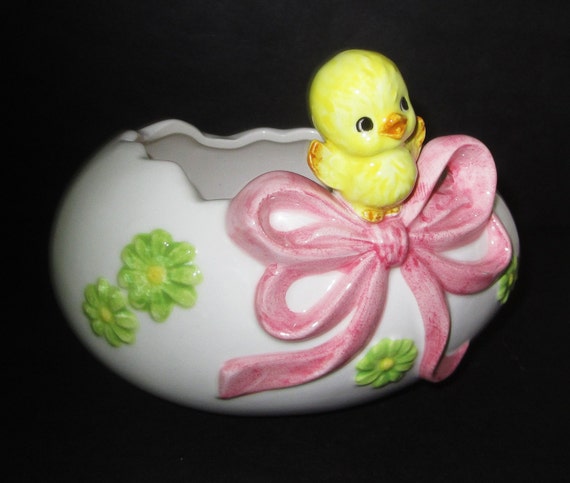 Lefton Easter Egg Planter/Candy Dish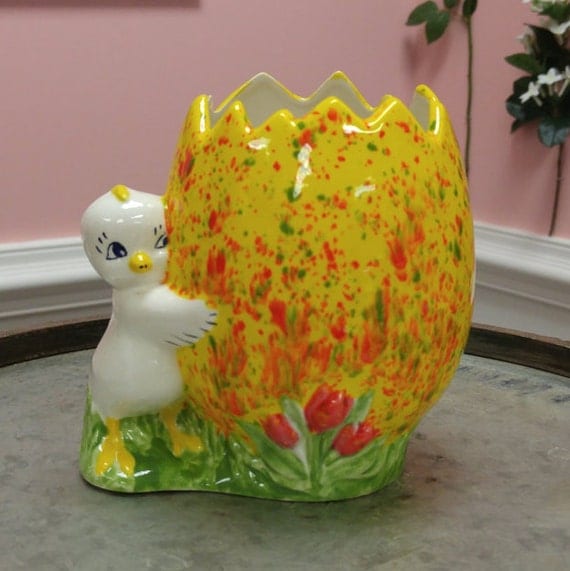 Vintage Ceramic Easter Egg Candy Dish

&
There are really never enough cute Easter candy dishes to have around your house, office, or to give as a gift.  Collect them, fill them up with delicious Easter candy, then trade them with your friends and family.
(Visited 910 times, 1 visits today)