Bring Back Memories of Your Childhood
You may be too young to understand this, but when I was researching this article on vintage Halloween masks, I felt like I was going back in time to when I was in elementary school, and trick or treating on my street. When I was young, trick or treating outside at night was still considered safe, although my father did go with us every year.
We wore our Halloween costumes to school all day, then wore them at night when we went trick or treating. So these vintage Halloween masks are a lot of the same Halloween masks that I wore as a child. I guess that means that I am vintage too.
These vintage Halloween masks are truly classics, especially if you are a Halloween collector. Etsy sellers have a lot of great vintage Halloween masks, some in the original box. Just take your time and search, and you will find the vintage mask that you are looking for.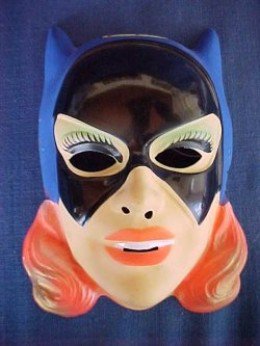 This vintage Batgirl Halloween mask pictured to the left is typical of all of the Halloween masks when I was a child in the 1960s and 1970s. The way the plastic mask was molded, the color choices, and the elastic band are typical of the technology of the era, and what most kids wore.
These vintage masks are very brightly colored, with basic solid colors, no fancy blended colors. I think I even had this costume one year.
Simple Basic Designs and Colors
One thing that I remember clearly that is quite different today, is the simplicity of the designs for vintage Halloween masks. You can see the simple designs clearly in these pictures here of the vintage Halloween masks. I imagine that it is much easier with advanced technology today to create more complex designs on masks quicker and cheaper.
However, I have to say that I find the nostalgic vintage Halloween masks much more fun to look at. You don't get blinded by the design.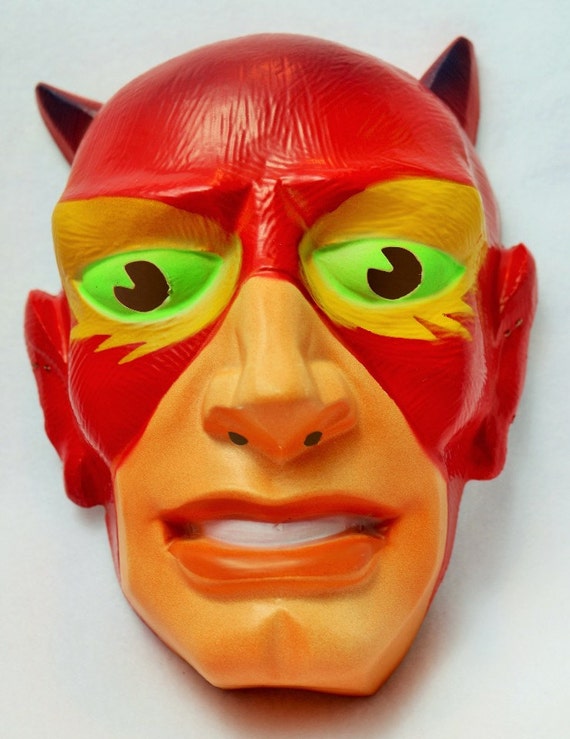 Vintage Marvel Comics Daredevil Halloween Mask 1980 Extremely Rare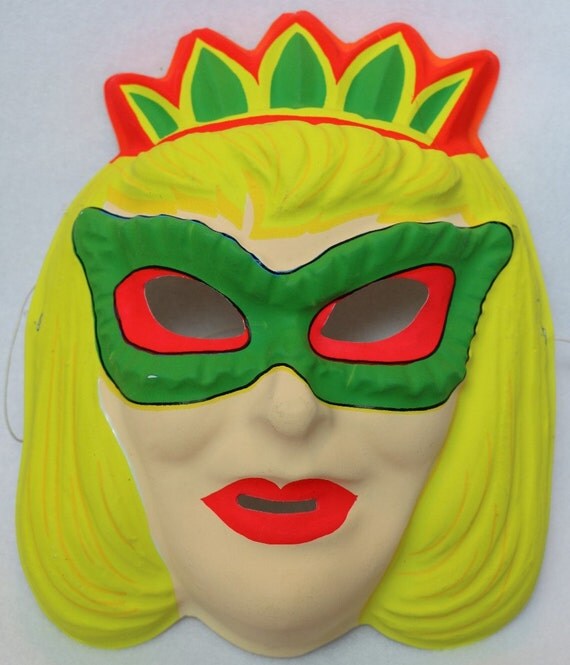 Vintage Queen Mask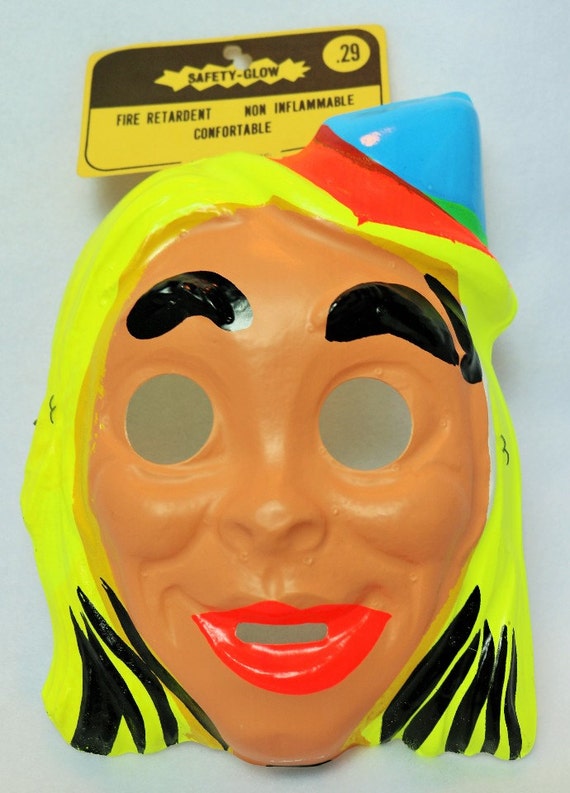 Vintage Church Lady Halloween Mask Derby Hat Blond Woman 1960s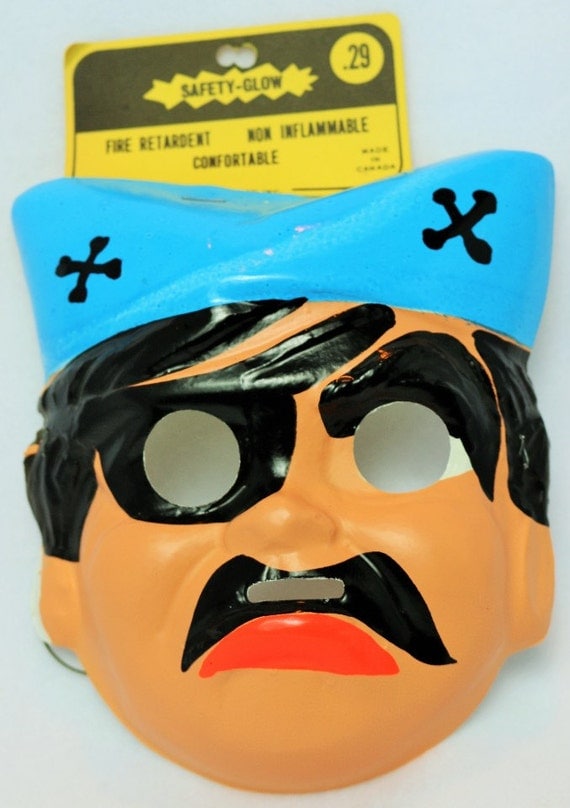 Vintage Pirate Halloween Mask Cartoon 1960's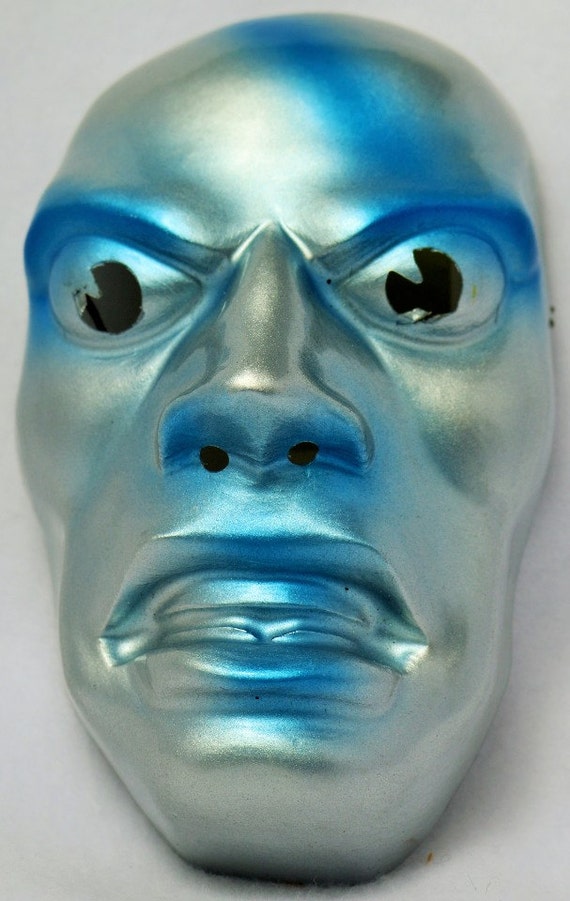 Vintage Marvel Comics Silver Surfer Halloween Mask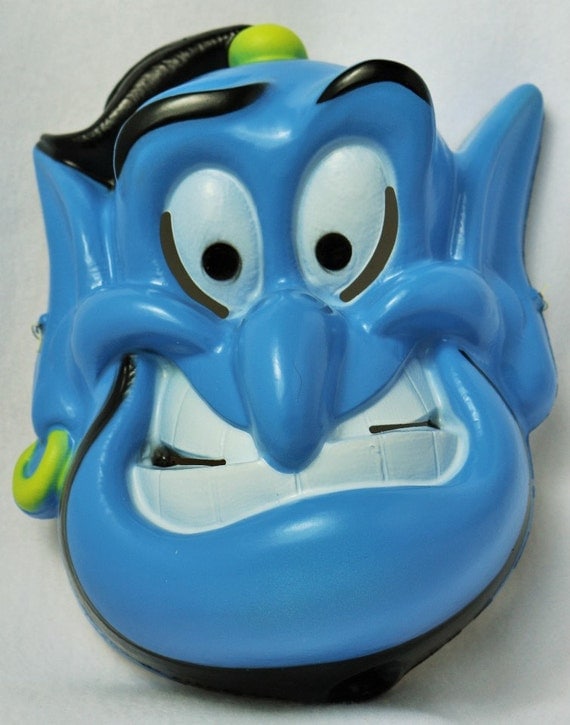 Aladdin Genie Mask

&
These vintage Halloween masks are molded thin plastic. Most of them fasten with a simple elastic band in the back. Many of the themes that are popular today with children were popular in these vintage Halloween designs.
Designs
Not surprisingly, vintage Halloween masks reflect a lot of the same themes we see today. Superhero masks for both girls and boys were very popular–Batman, Wonder Woman, Superman. Also popular are childhood standards for Halloween masks–Raggedy Ann, Raggedy Andy, Disney characters Pinocchio, cartoon characters Dick Tracy.
Other popular themes are the scary monster masks–vampires, Frankenstein, skeletons, and witches. Cowboys and Indians were popular vintage Halloween masks. And the ever popular animal Halloween masks that continue to be popular today.
The main difference in the vintage Halloween masks themes and today's themes are just which characters were popular during the time that the vintage masks were made.
Ben Cooper Vintage Halloween Masks
Chances are that if you were a child during the 1950s to 1980s time period and have ever gone trick-or-treating on Halloween, you have owned or worn vintage Halloween masks or costumes made by the Ben Cooper company. Ben Cooper, Inc. was at one time one of the three largest U.S. companies that produced plastic Halloween masks with accompanying fabric or vinyl smock costumes during the 1950s through the mid-1980s.
Ben Cooper, Inc. was a private corporation that operated in America , whose vintage Halloween masks and costumes have become synonymous with Halloween during their prime decades of the 50's, 60's, and 70's. The Ben Cooper, Inc. corporation was established in Brooklyn, New York, in the year 1937 when founder Ben Cooper acquired the A.S. Fishbach, Inc. The Fishbach company was licensed to produce Halloween costumes with the likenesses of popular Disney characters and a formal merger of the A.S. Fishbach company and Ben Cooper occurred on December 8, 1942, to officially become known as Ben Cooper, Inc.
After becoming a corporation in 1942, by the end of the decade, the Ben Cooper corporation had become one of the biggest Halloween costume makers in the United States, with its popular and inexpensive plastic masks and thin fabric or vinyl, silk screened jumpsuits and smocks that tied in the back. The vintage Halloween masks and costumes were typically sold at local five and dime type stores, as well as at popular retailers such as J.C. Penny, Woolworth's, and Sears.
Some popular themes for masks made by Ben Cooper, Inc. included standard Halloween themes such as skeletons, witches, ghosts, and a translucent mummy mask. In 1963, it licensed the Spider Man character and began producing masks of the then little known superhero. The following year, in 1964, the company licensed the Batman likeness for their Halloween costumes. Through the years, the company also found success in producing masks of the Presidents such as John F. Kennedy and his wife, First Lady, Jacqueline Kennedy, Ronald Reagan, Richard Nixon, and George H.W. Bush. Popular characters and superheroes of the time period were also produced, including characters such as Davy Crockett, Zorro, Rat Fink, Lily Munster, Underdog, Space Ghost, Captain Marvel, Evel Knievel, Wonder Woman,and Superman.
Today, Ben Cooper vintage Halloween masks and costumes are highly prized by collectors. The most valuable of these tend to be the box sets with both the mask and the costume. One of the most highly collectible costume sets was the Rat Fink character, produced in 1963, which was valued at $275 in the year 1989.
Collecting Ben Cooper
For those who are interested in finding a vintage Ben Cooper Halloween costume or in collecting them, several can be found online at Etsy. A sample of costumes being offered might include such characters as those from Star Wars, Dick Tracy, Holly Hobbie, Frankenstein, Lamb Chop, the Incredible Hulk, the Green Lantern, Raggedy Ann, Smurf, Smurfette, ET, Mickey Mouse, and Strawberry Shortcake. Most costumes are available at starting prices ranging from $19.95 all the way up to $150. Many Ben Cooper costumes have been gathered together for sale on a site called Collectible Science Fiction. There is also a Facebook page where fans and collectors of Ben Cooper masks and costumes can see photos of these old Halloween classics. The page is listed under "Collegville-Ben Coopers vintage mask and costume collectors".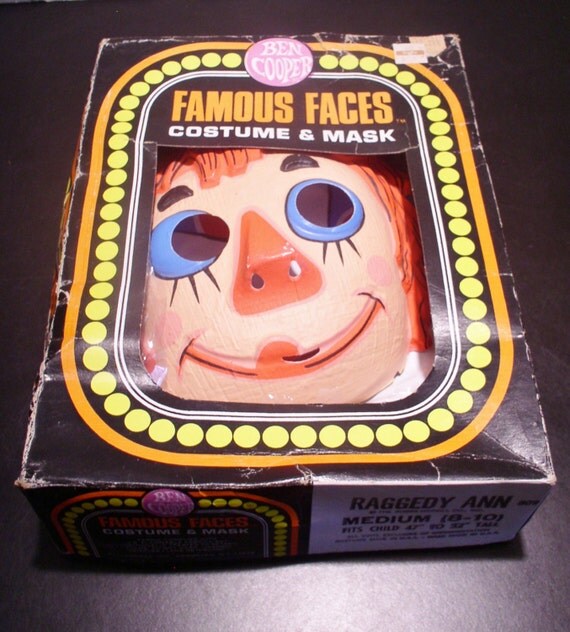 Vintage RAGGEDY ANN Halloween Costume Still In Box Ben Cooper 1970s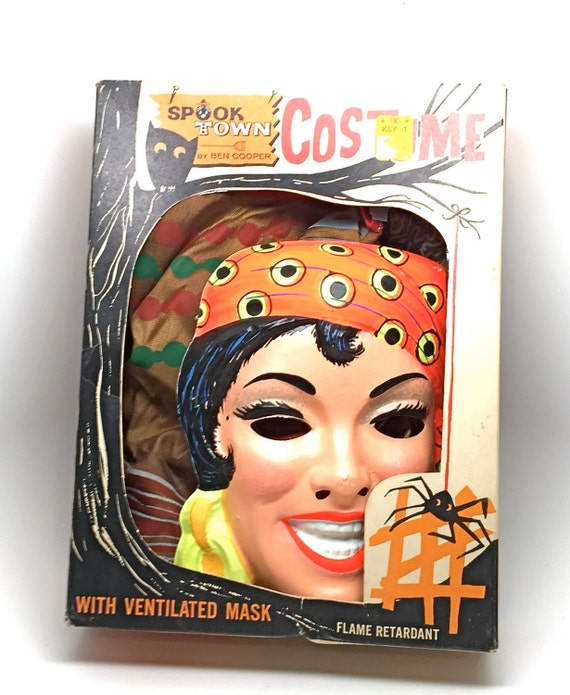 Halloween Costume, By Ben Cooper, Gypsy Woman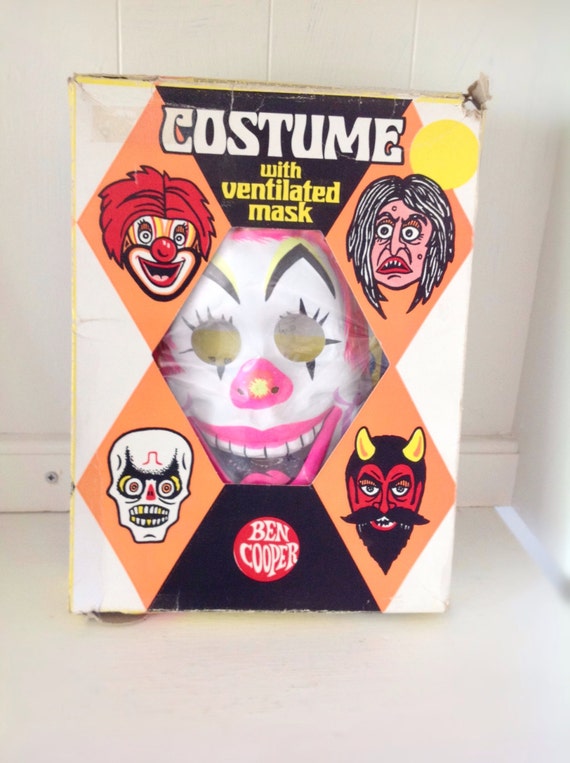 Vintage Ben Cooper Clown 1970's Costume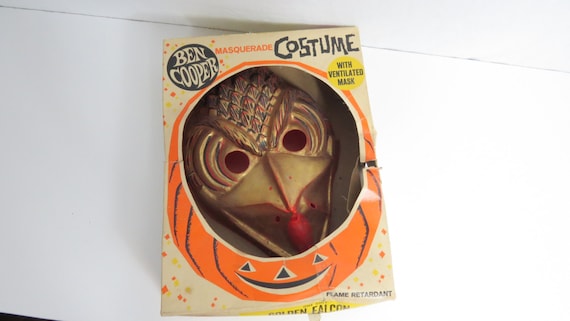 1960's Ben Cooper Golden Falcon Bird Man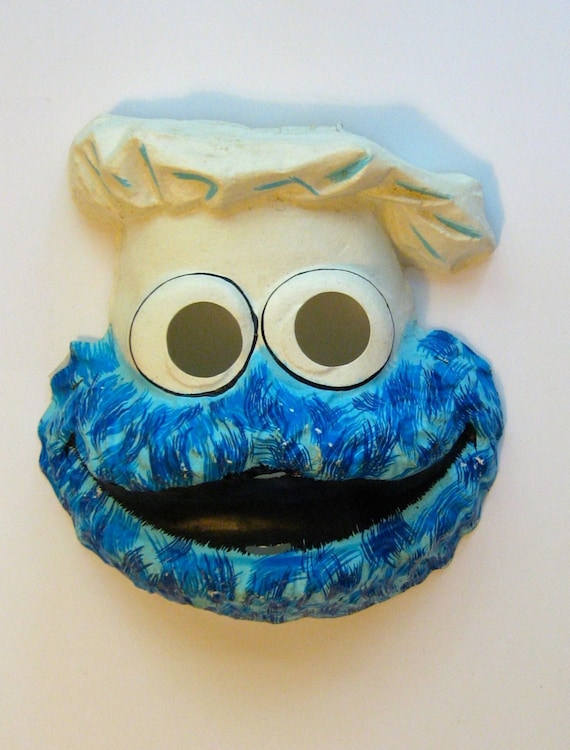 Vintage Halloween Mask Cookie Monster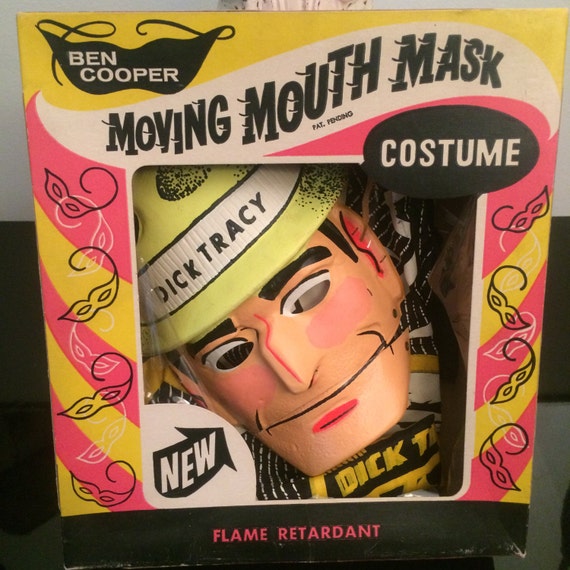 Vintage 1960's Dick Tracy Ben Cooper Halloween Costume

&
The Ben Cooper, Inc. company fell victim to decreased sales and finally had to file for bankruptcy in the late 1980s. With even more financial troubles in its future later down the road, the company eventually failed and was bought out by another costume company in 1992. Even though Ben Cooper is no longer creating the classic children's Halloween costumes that many of us grew up with, they still remain a fond memory in the hearts of children who have since grown up and had children of their own. Almost any child from their most productive years of manufacturing can remember wearing the mask with eye hole cut outs that was held in place by an elastic string, and the little breathing slit that was cut into the mask near the mouth area. These vintage Halloween masks and costumes will long be remembered as part of Halloweens gone by.
Searching for the Right Vintage Mask
Searching for the perfect vintage Halloween mask for your vintage Halloween costume is half the fun of creating a costume out of vintage Halloween items. Etsy is the best place to find great choices from several vintage eras.
You can search for your vintage Halloween mask by decade, theme, or type of mask. You can also look for new in box vintage Halloween masks. Most of the vintage Halloween items are very affordable, and cost very little to ship.
If you start searching for your vintage Halloween costume and mask now, you will have plenty of time to get it together for your Halloween party.
Remembering Our Youth
Halloween is a fun time of year for both children and adults alike to dress up like their favorite characters, superheroes, or desired alter egos. Every year, the theme of popular Halloween costumes tend to change slightly to reflect what is currently popular. However, have you ever wondered what costumes people were wearing fifty years ago? This would take us back to the year 1963, or just the early sixties in general. Keep in mind the popular musicians, movies, and just the generation of Flower Power that was happening during that period. These factors heavily influenced people's choices in Halloween costumes.
Vintage Halloween costumes of the 1960s era reflected a time in America where music, television, and movies provided much influence. Superheroes became ever present as comic book heroes also moved into the world of television for the first time through both cartoons and campy programs such as Batman. This made costumes such as Batman and Robin, Captain America, Superman, Flash, and Aqua Man popular costume choices for the boys and men. For the girls and women, characters such as Supergirl, Wonder Woman and Batgirl were popular choices. Many of these costumes can still be seen being worn by both kids and adults today.
Well loved celebrities of the time period also found there way into becoming preferred dress up choices for Halloween. The lovable Lucille Ball and her husband Desi Arnaz, the President and First Lady at the time, John and Jackie Kennedy, motorcycle daredevil Evil Knievel, and the famous popular music sensations, the Beatles, were huge hits in real life, as well as in costume choices. Let's not forget the popularity of western television shows during the 1960s, when characters like Zorro, the Lone Ranger, and his sidekick Tonto graced the small screen and the big screen. These were popular dress up costumes for boys throughout the year, as well as for Halloween. Last but not least, the spooky costumes such as the classic Mummy, Wolfman and Frankenstein monster were big hits.
Etsy offers several different vintage costumes from this time period. By browsing "vintage 1960s Halloween costumes," you might find yourself looking at a Casper mask, Bret Maverick mask or Bugs Bunny mask and costume that slips over clothes. Some boxed sets are also available, which feature the masks with cut outs where the eyes and nostrils would be, and the accompanying fabric or vinyl costumes that tied in the back.
Thrift shops are also good places to find vintage costumes, or simply clothing from that period if you wanted to dress up like a hippie or just someone from the sixties. Thrift shops have many pieces of vintage clothing, and some will even have a designated section for vintage apparel. Online Halloween stores or seasonal stores in your local area may also carry new items that have a retro look and feel to them to make them appear vintage. This may include such items as go-go boots, or retro hairstyle wigs, clothing, and accessories. A store such as Party City, and other stores like it, is a good place to look for such items.
As you can see, some things never change, as any or all of these costumes would still make great ideas for Halloween 2014 and beyond. Trends that follow popular music, movie, and television themes still appear as costumes during the years of their popularity today as they one did fifty years ago.
(Visited 1,399 times, 1 visits today)