Vintage motorcycle helmets are a highly collectible and fun item of motorcycle memorabilia for bike enthusiasts and collectors of vintage items alike. One of the most popular manufacturers of vintage helmets was a company called Buco. Vintage Buco motorcycle helmets date back to the year 1933 when the company was founded in Detroit, Michigan, and the company sported the slogan of "Look better, feel better, are better." Buco motorcycle helmets were very popular helmets in the 1950's and 1960's and were sold by all Harley Davidson and Indian Motorcycle dealers during those time periods.
Buco was the trade name for the Joseph Buegeleisen Company and was synonymous with the motorcycling industry and recognized as the largest cycling accessory and safety helmet manufacturer of the time period. The company also produced motorcycle jackets and accessories for Harley Davidson, as well as for police departments and divisions of the military. In the year 1966, the company was acquired by the American Safety Equipment Corporation of New York. The company continued to operate and progress on a larger scale, now operating under the name of Buco Products, A Division of American Safety Equipment Corporation. The Buco division of ASEC failed to exist after the year 1970 due to the oil crisis that put a crunch on the automotive industry of which the ASEC was a part .Therefore, the truly vintage motorcycle helmets manufactured before the year 1966 are likely to be more valuable to collectors of Buco helmets than those manufactured at later dates.
Vintage Buco Helmets and Accessories on Etsy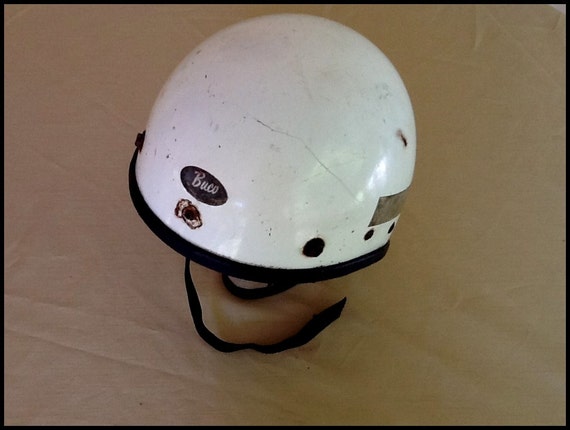 Buco Half Helmet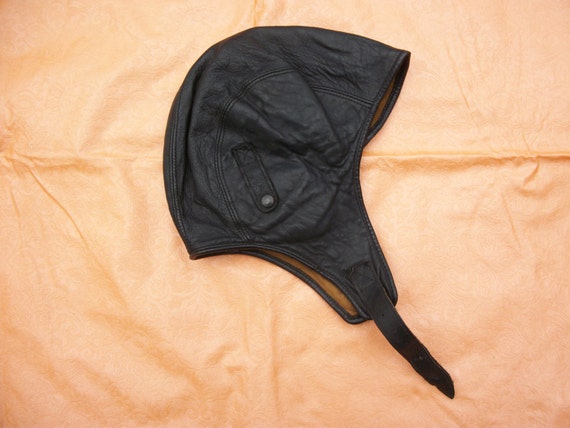 Buco Motorcycle Soft Helmet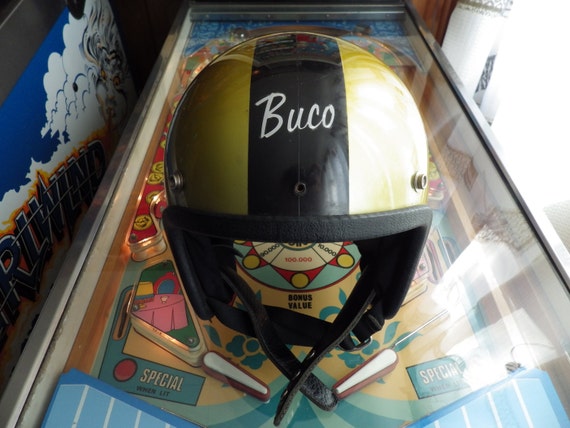 Vintage Buco GT Motorcycle Helmet

Rare the real McCoy's buco products t shirt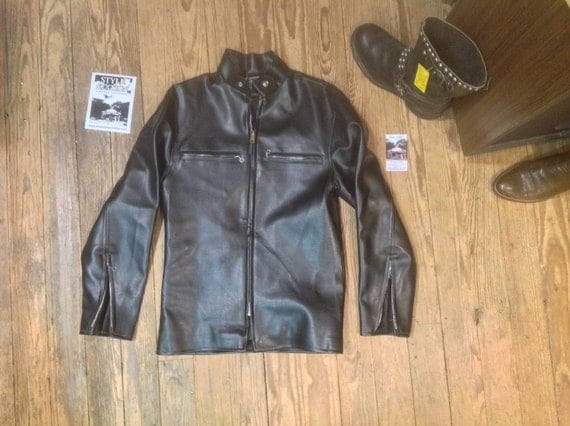 1970s Vinyl Buco J-100 Cafe Moto Jkt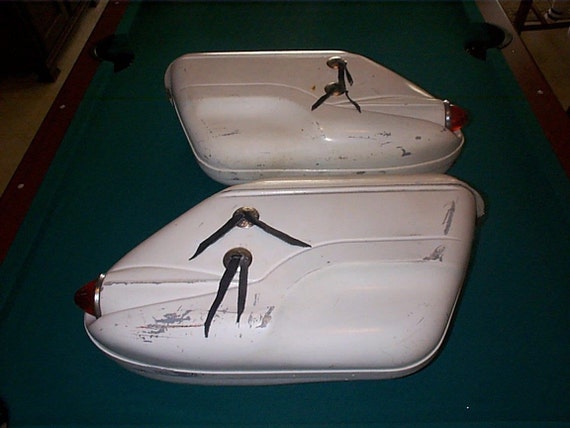 Buco Vintage hard Saddlebags

Vintage Buco Helmets on Ebay
[phpbay keywords="vintage buco motorcycle helmet" num="5″ siteid="1″ sortorder="BestMatch" templatename="default" paging="true"]
Unfortunately, these vintage helmets do not meet the safety standards we have now come to expect from modern helmets. The vintage motorcycle helmets were constructed of inferior materials by today's standards and due to the process of aging, some of those materials may have deteriorated over time, making them unsafe for wear while actually riding a motorcycle. However, they make great collectibles, and are the perfect addition to display along with other vintage motorcycle memorabilia, or even as a companion accessory to a vintage bike. Since these old helmets do not offer adequate protection for the head, they should only be used for display, collections, or as part of a vintage style biker costume. At the time, however, Buco helmets were the most thoroughly tested and proven helmets available for motorcycle safety. Buco was considered to be a pioneer in advanced safety helmet research and they proudly boasted the slogan "Buco: The most thoroughly designed and tested helmet made" in ads that were featured in the American Motorcycling magazines of 1964.
Some of the popular styles of Buco vintage helmets are available through online sites such as Ebay. Some of the earliest Buco helmet models included a black leather model with a chin strap, manufactured in the 1940's era. This was actually more like a soft cap in an aviator style, as opposed to the sturdy modern bike helmets. Half helmets such as the Buco Traveler were also popular back in the early days of Buco, and these types of helmets are currently selling on Ebay for around $100. The white Vintage Fury 300 helmet with a bubble face shield was also a popular style of the 1950's and later. Buco models of full face helmets, children's helmets, and police and swat team helmet models are commonly found on Ebay as well.
One important factor to consider when shopping for a vintage Buco motorcycle helmet is to really make certain it is a genuine Buco helmet. There are many very vague descriptions of these helmets when shopping online, and some even use clever phrasing such as "Buco style", when it is in fact, not truly a Buco helmet but something similar. Make sure to get genuine Buco items, because you will be paying for the name as well as the history behind it.
These vintage motorcycle helmets are popular among collectors as well as lovers of the early history of motorcycles. Many collectors like to acquire a variety of items that truly represent the early days of the American motorcycle, such as leather jackets, advertising posters, magazine articles, and vintage motorcycle helmets. These helmets can be very valuable, depending upon the rarity, condition, and age of the item. Buco stands out as a real treasure in biker history, therefore making them one of the most popular types of vintage helmets to collect.
(Visited 9,498 times, 1 visits today)