Depression Glass, Apothecary Jars, Canning Jars, Hazel Atlas, Anchor Hocking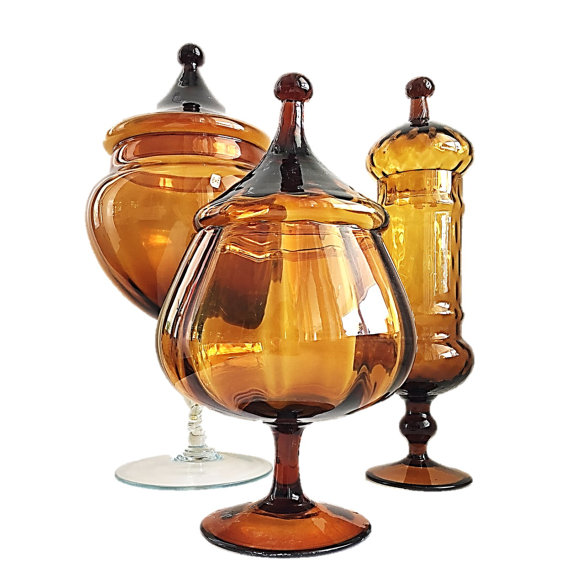 Collecting Vintage Glass Jars
If you love vintage and antique glass, one way to collect a variety of vintage glass is by collecting vintage glass jars. Jars are smaller than many other glass objects, and many can be less expensive for collectors.
By collecting a variety of vintage or antique glass jars, you have the opportunity to compare and contrast the varying types of glass that was manufactured in the past. Glass jars were made by many of the well known glass manufacturers including Hazel Atlas and Anchor Hocking. Glass jars were used more often than they are now because there were not the types of quality plastics.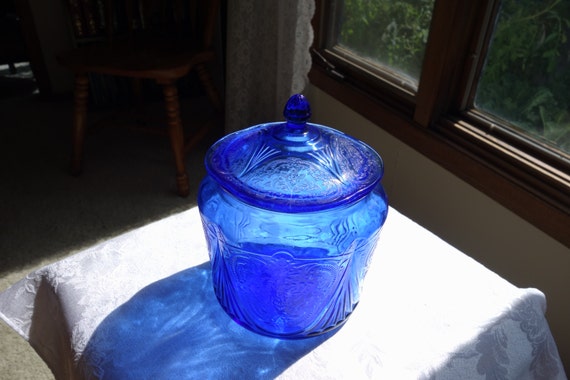 Hazel Atlas Royal Lace Cobalt Blue Cookie Jar

&
Glass jars were used for just about everything–baby food, home canning, pharmaceuticals, candy, baking canisters, apothecary jars, cookie jars, and much more. Jars were not always made of clear glass like they are usually now, and there are some very beautiful glass jar styles from various periods of glass manufacturing when glass was manufactured and molded by hand in both opaque and translucent colors. One of the most used glass colors was cobalt blue used for medicine bottles. The dark color kept the medicine protected from light, and also made it clearly identifiable as pharmaceuticals.
Hazel Atlas Jars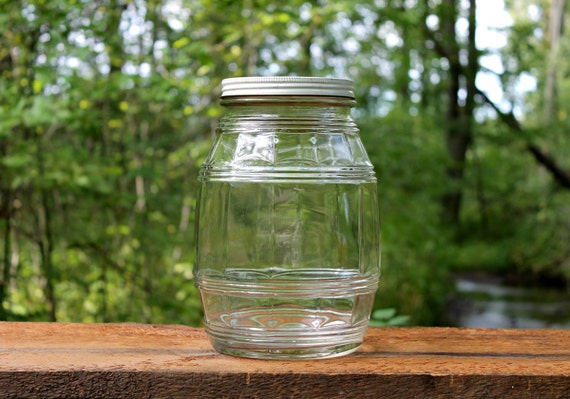 Hazel Atlas Barrel Jar with Metal Lid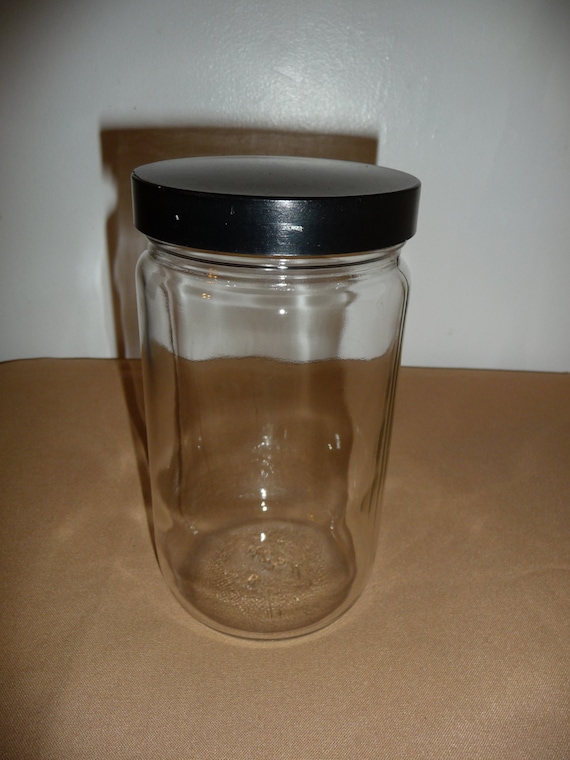 Rare Vintage Hazel Atlas Jar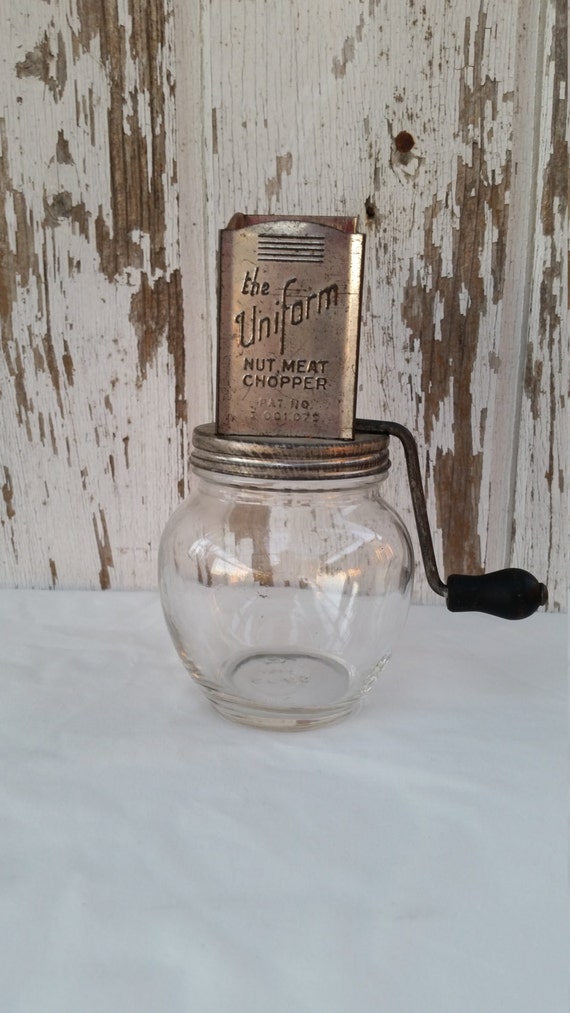 Hazel Atlas Jar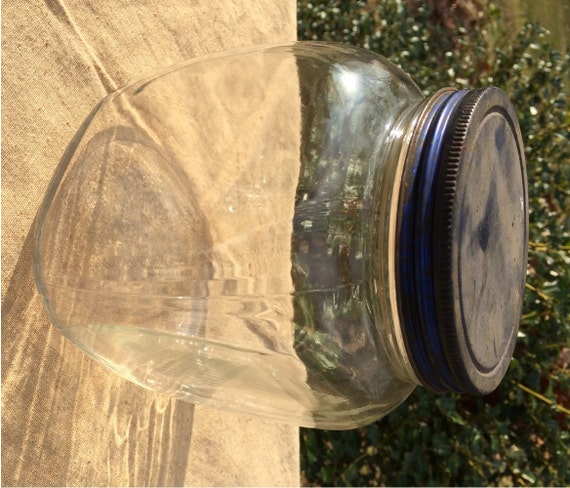 Antique Jar

&
Anchor Hocking Jar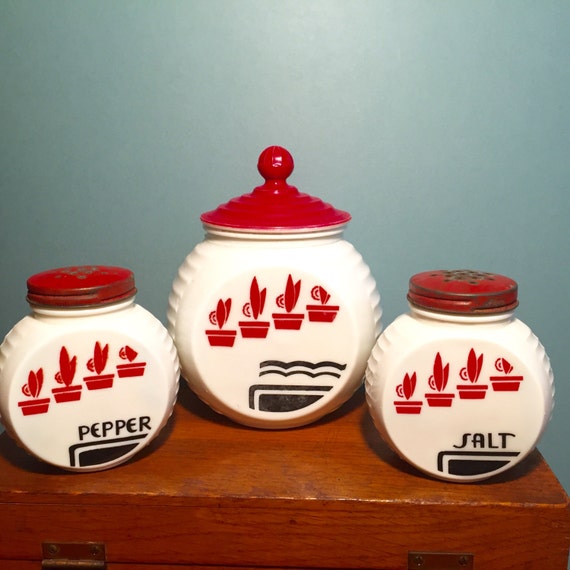 Anchor Hocking Vitrock Tulip Range Set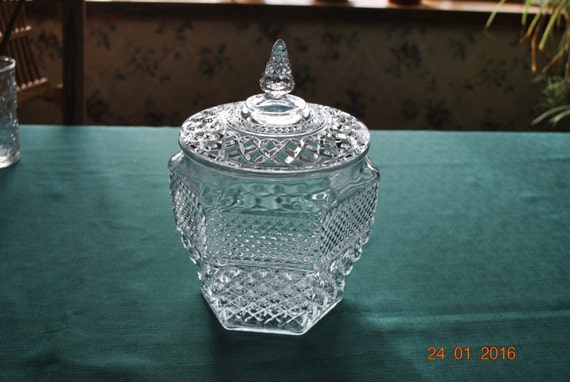 Anchor Hocking Wexford Cookie Jar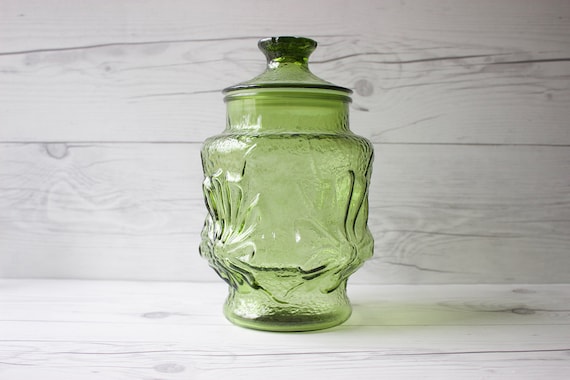 Anchor Hocking Avocado Green Rainflower Glass Canister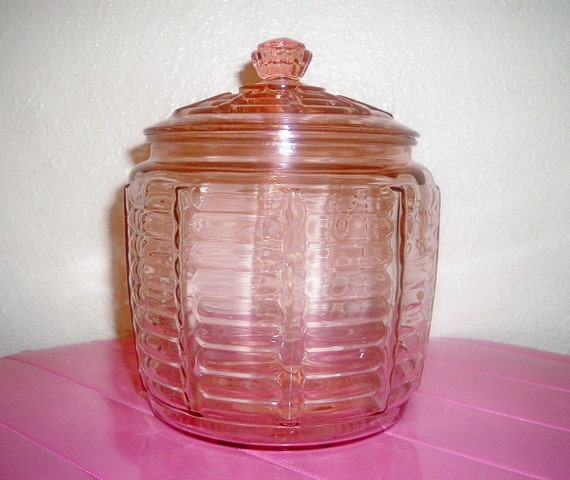 Pink Hocking Paneled and Ribbed Beehive Cookie Jar

&
Hand Cut and Hand Molded Glass
Many companies that were famous for glass manufacturing in the last century or two, made their glass by hand.  Handmade glass enabled the manufacturers to create unique batches of glass color or style.  Handmade glass was also more prone to unique features that mass produced glass just because it was handmade.
Brightly colored glass cookie jars, and canisters adorned kitchens.  Canning jars were usually clear to see the items being canned.
Vintage Glass Cookie Jar
Vintage Amber Glass Cookie Jar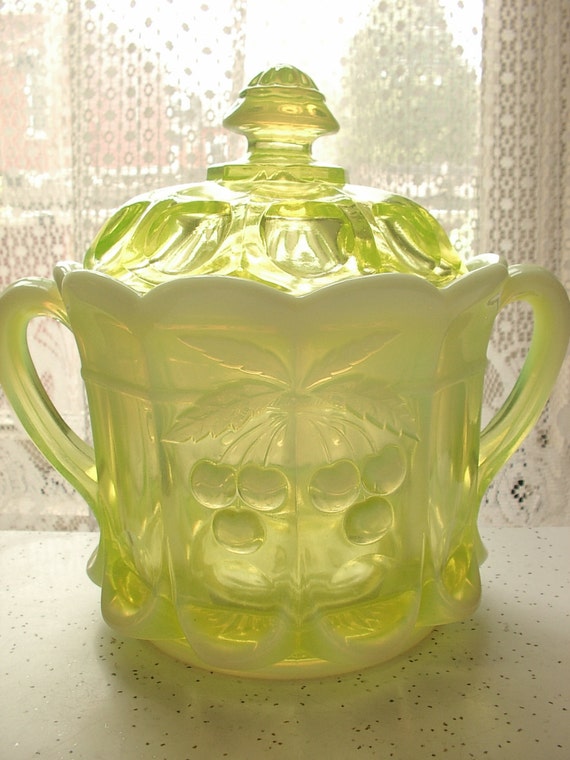 Westmoreland glass biscuit jar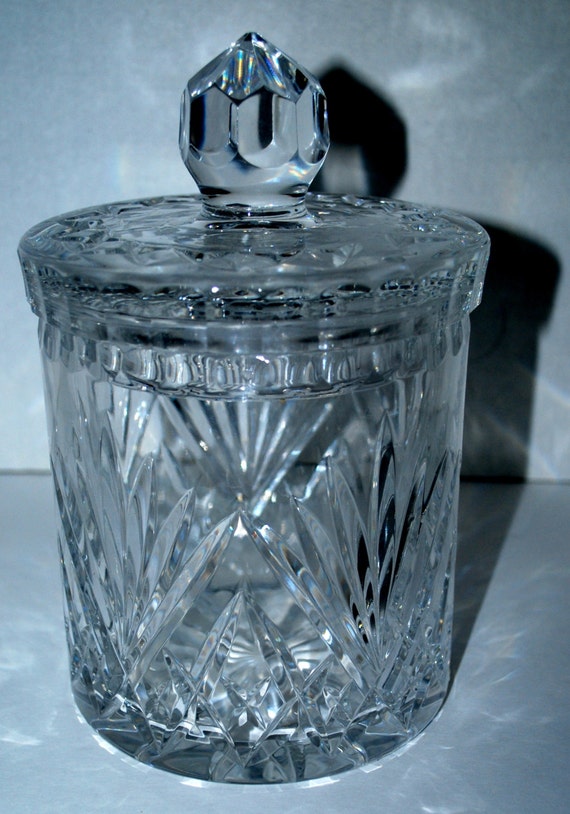 cut glass jar with lid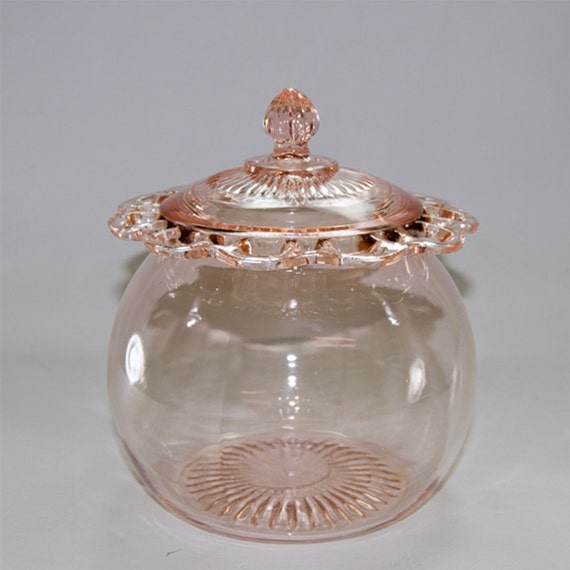 Hocking Pink Depression Glass Cookie Jar

&
Do You Remember Ball Mason Jars?
Antique Ball mason jars or canning jars have been used for many years. These jars to the right are typical of antique Ball jars. Now, canning jars are usually clear. What could you do with a beautiful blue mason jar? (Pictured above)
These jars are highly collectible, and can be used over and over for different purposes.
Vintage Canning Jar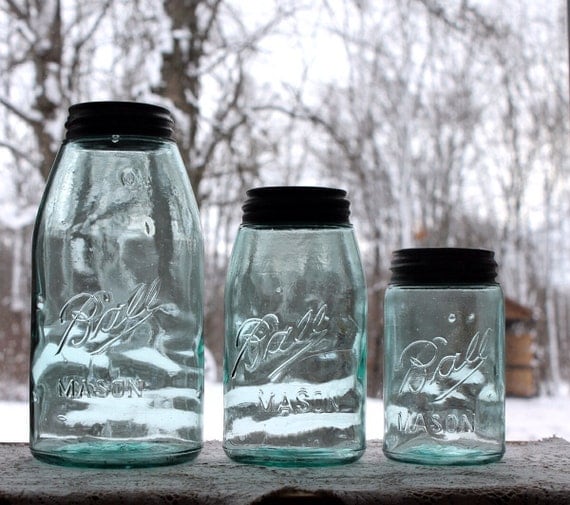 3 BALL Mason Jars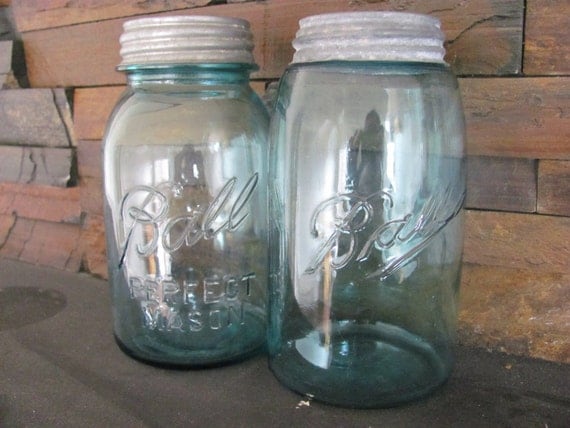 Sky Blue Ball Mason Jars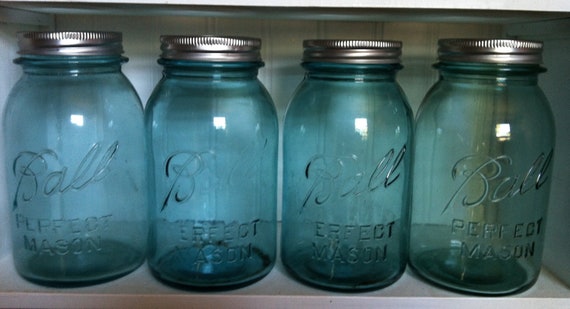 Vintage Blue Quart Ball Mason Jars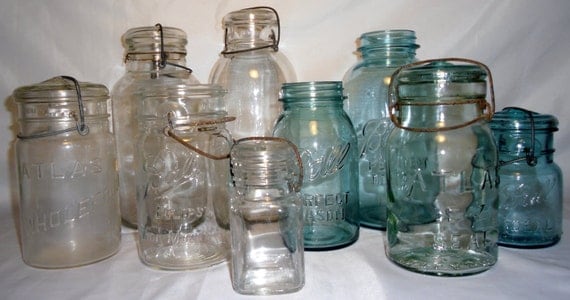 Vintage Ball Mason Jars

&
Vintage Vanity Jars
Vintage vanity jars are a really nice gift to give someone for a birthday, anniversary, Valentine's Day or Christmas.  Vintage vanity jars are easy to collect.  They are small and look great on a vanity, in a bathroom, or on a dresser.
Vintage vanity jars come in lots of terrific colors–milk glass, blue, amber, fuschia, green.  Some of the jars are round and squat with a lid, others are taller.  Most of the vintage vanity jars have some type of lid, making them perfect for button containers, bead holders, or cosmetics.  There are just oodles of uses for vintage vanity jars.
If you are looking for vintage and antique glass jars, then Ebay is the best place to find them.  Sellers on Ebay are reliable, and prices are reasonable.
Antique Apothecary Jars
We are so used to manufactured glass today that it is hard to understand how glass was made before the current manufacturing processes were developed.  Apothecaries used glass jars to protect and store chemicals for laboratory purposes.  These glass jars were dark in color like amber glass to keep the light out, and keep the chemicals in.
Other interesting vintage glass jar variations are depression glass jars.  Depression glass has become a big collector's item in various shapes, and the colors from the Depression era are varied and vast.  Colors from rose, pink, green, blue, amber, and green are the most common although there are also other colors.
Don't forget to look for jelly jars, candy jars, and cosmetic jars.  There are so many variations that you will have decide what your favorites are to collect.  What are your favorite collectible vintage and antique glass jars?
Apothecary Laboratory Glass Jars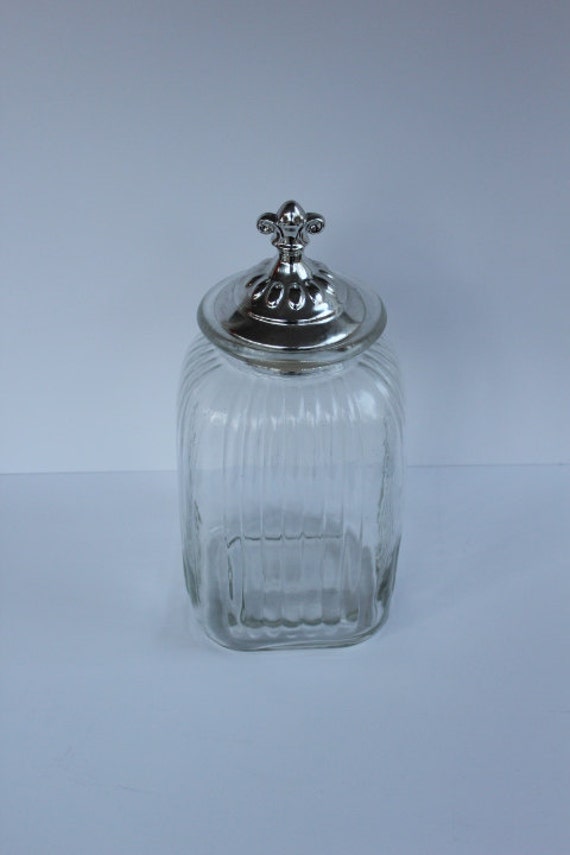 Apothecary Jar With Fleur De Lis Silver Lid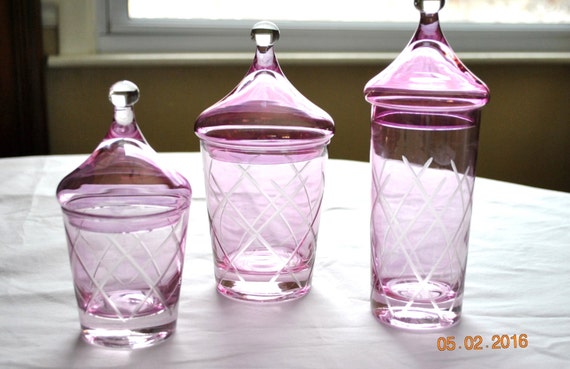 Vintage Light Pink Flashing Cut Apothecary Jars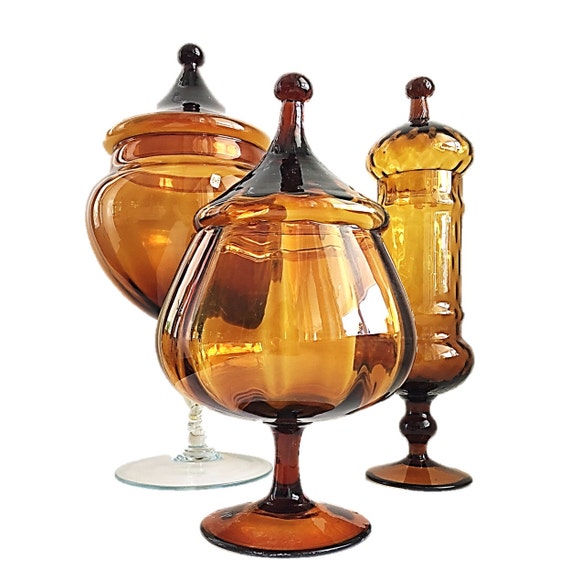 Italian Honey/Brown Circus Tent Apothecary Jar Collection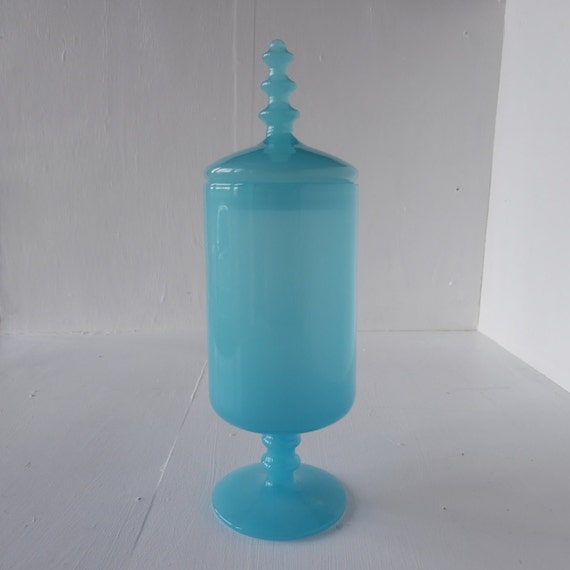 Empoli apothecary jar

&
Jeannette Glass Jars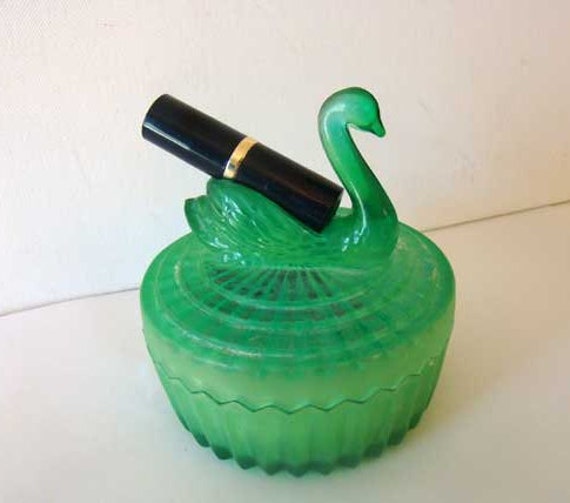 Vintage Jeannette glass powder jar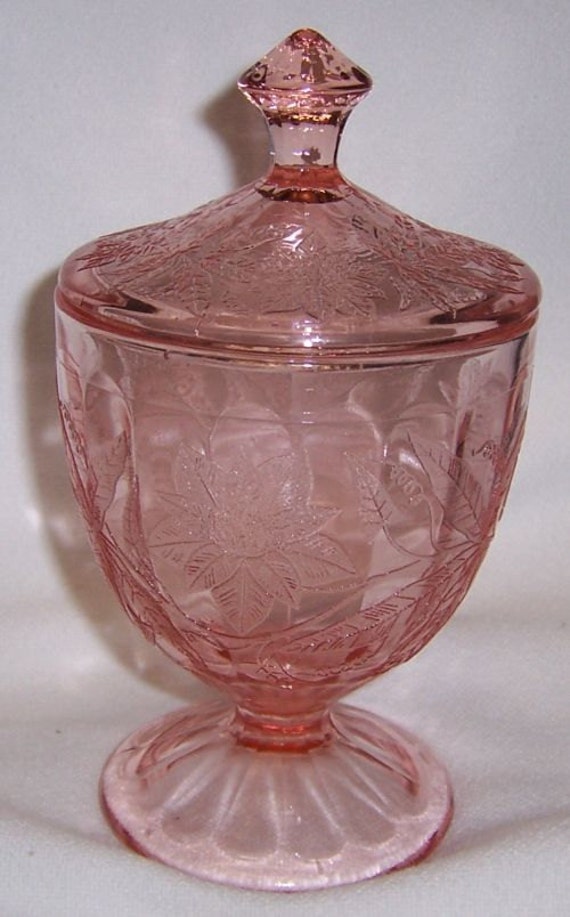 Jeannette Pink FLORAL POINSETTIA Footed CANDY Jar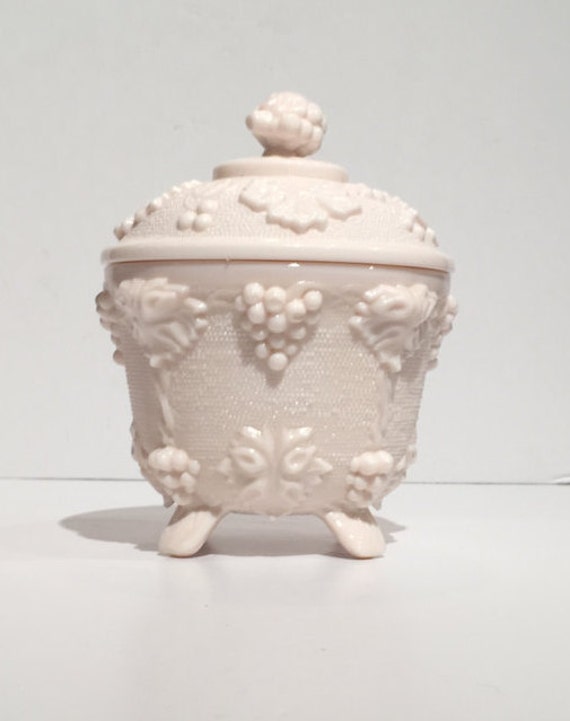 Shell Pink Jeannette Powder Jar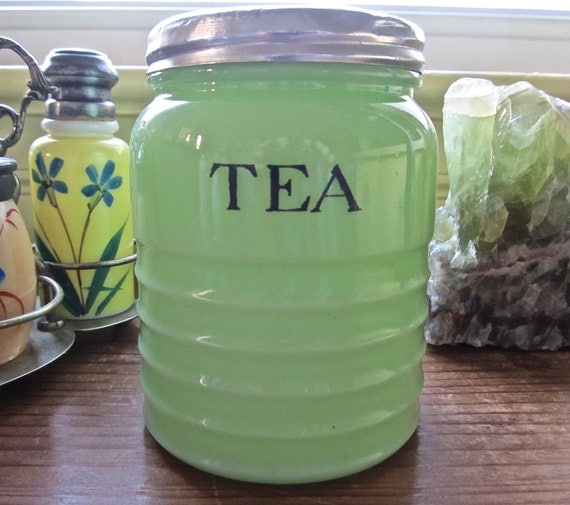 1930s Jeannette Jadite Tea Canister

&
Fenton Glass Jars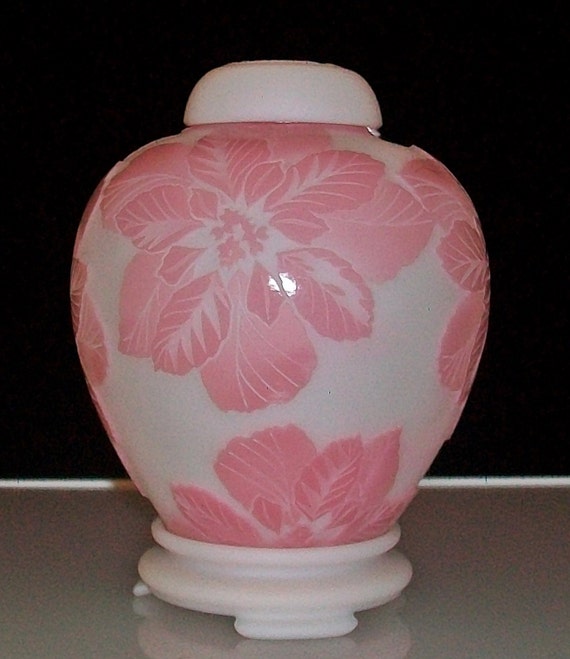 Limited Edition ~ Fenton Carved Cameo "Poinsettias" Lidded Ginger Jar With Stand

&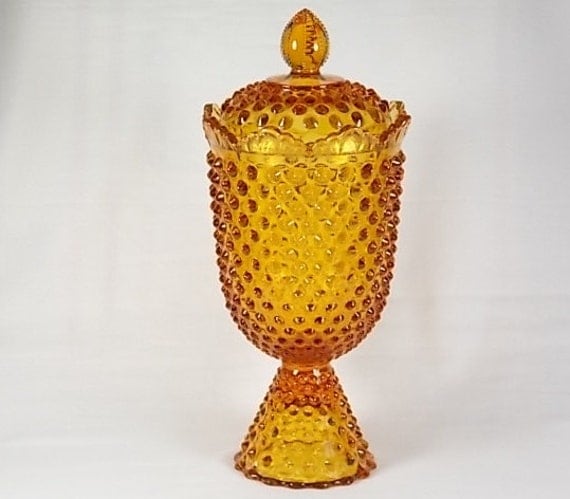 Scarce Circa 1965 Fenton Art Glass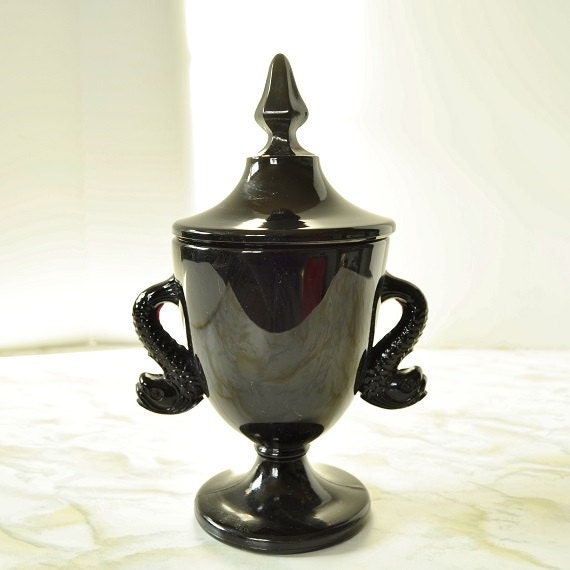 Fenton Glass Ebony Dolphin Jar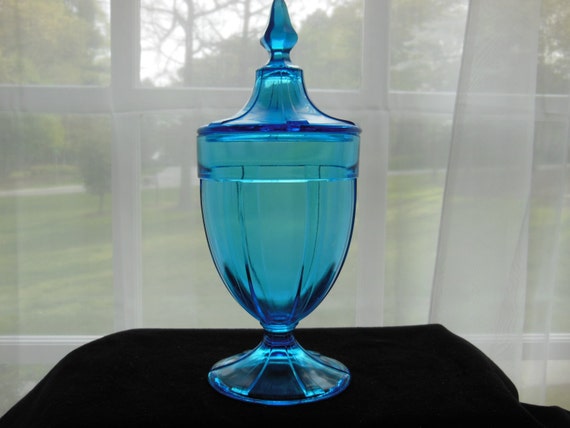 Fenton Art Glass: Candy jar in Blue with lid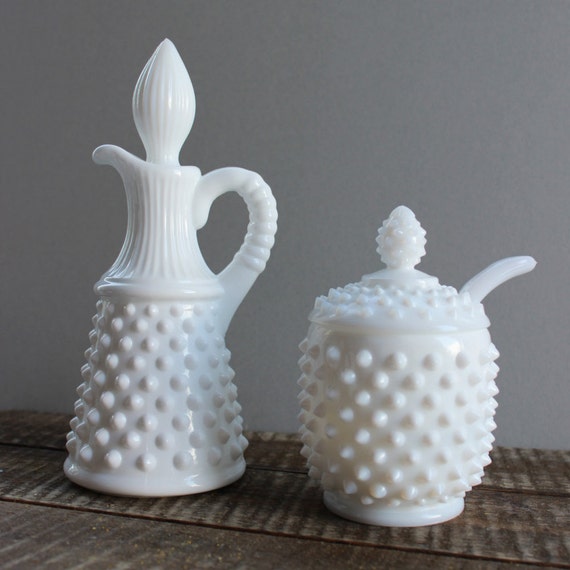 Fenton Hobnail Milk Glass Cruet and Sugar Bowl Set

&

(Visited 3,876 times, 1 visits today)