If there is one thing that Chanel has as an expertise, it is the suit jacket or blazer. Vintage Chanel jackets are just the perfect color, construction and shape for any classic outfit, and they look just as good with jeans as with dress trousers.
One of the advantages of buying Chanel clothing is that the clothing is so classic that it literally does not go out of style. So if it is maintained properly, then you have a real bargain on your hands. Not only can you find some amazing jackets at a great price, but when you get tired of them, you can resell them on Etsy to someone else.
One of the best things about vintage Chanel jackets are the small details. Each detail is planned and well thought out from the trim style and color to the beautiful buttons, and the interesting collar detail. Just wonderful styling.
Vintage Chanel Boucle Jackets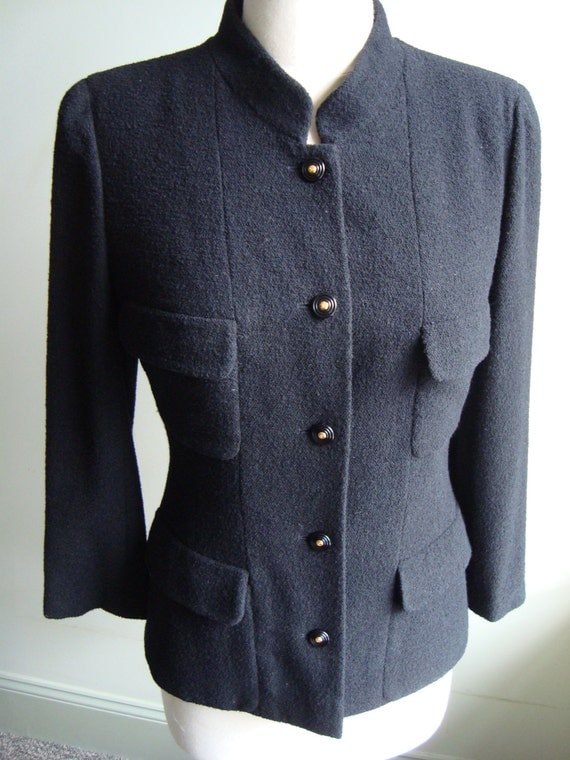 Chanel Boutique – Black Wool Boucle Jacket – sz 44 – 95A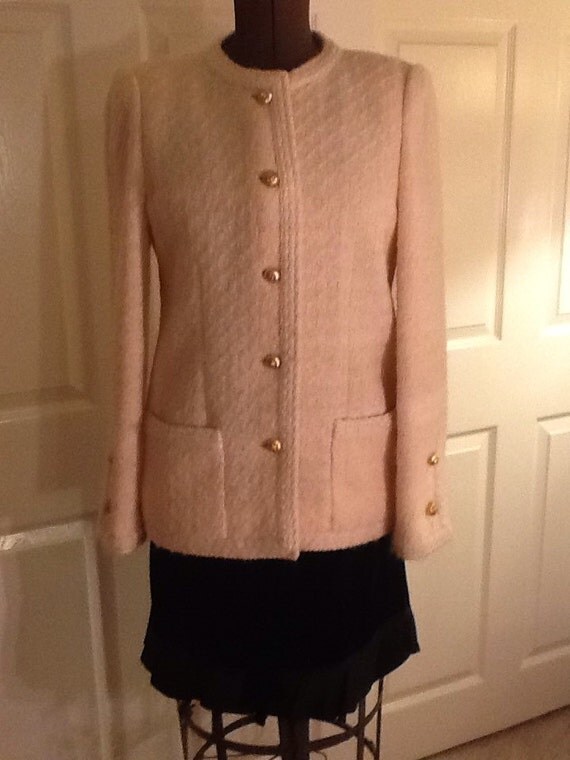 CHANEL Authentic Haute Couture Jacket Ivory Wool & Mohair Boucle 38-40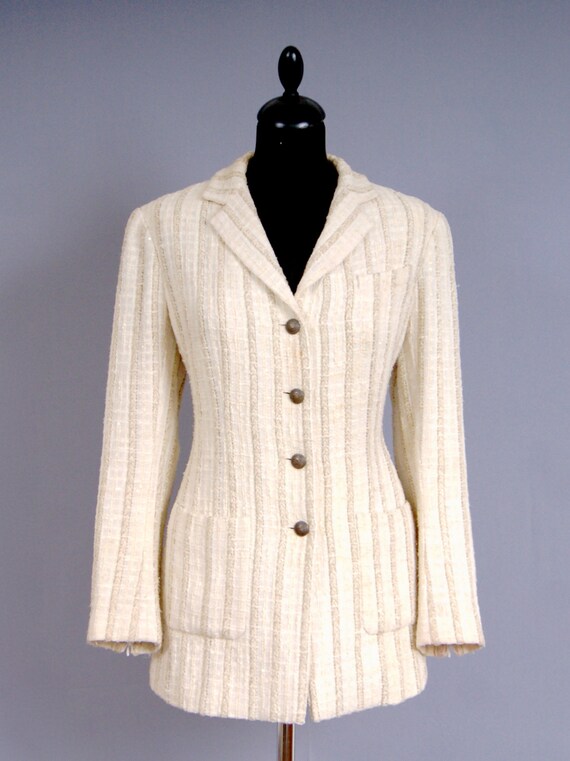 CHANEL Paris Timeless Couture Boucle Tweed Jacket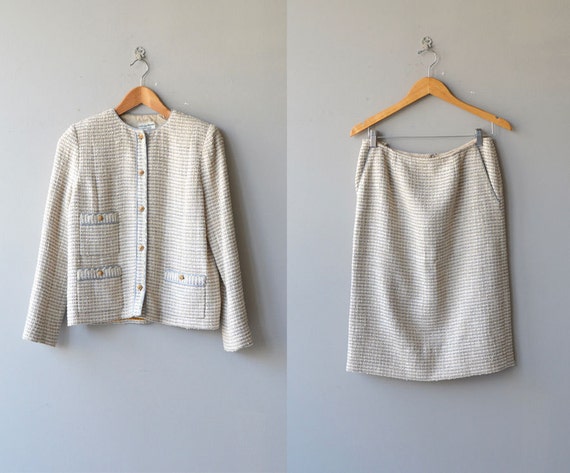 Chanel suit | vintage boucle jacket and skirt

&
Vintage Chanel Blazers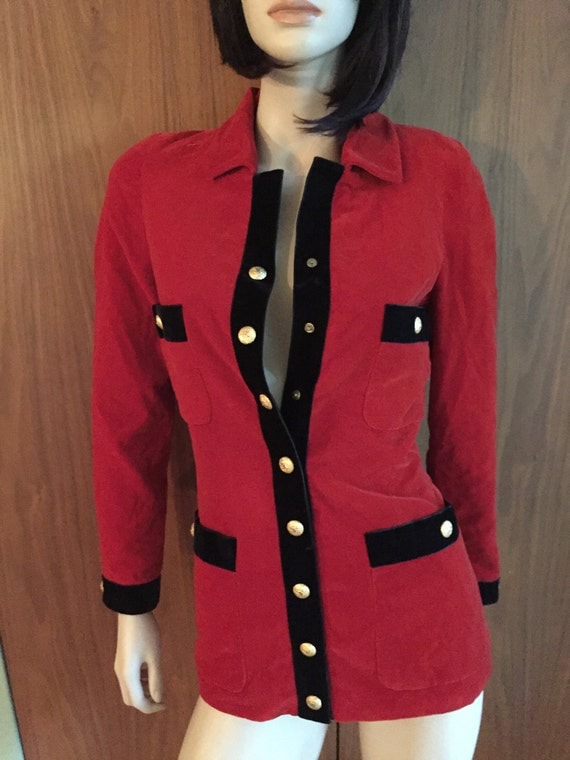 Chanel blazer, velvet, red and black, gold buttons, size 38 / 4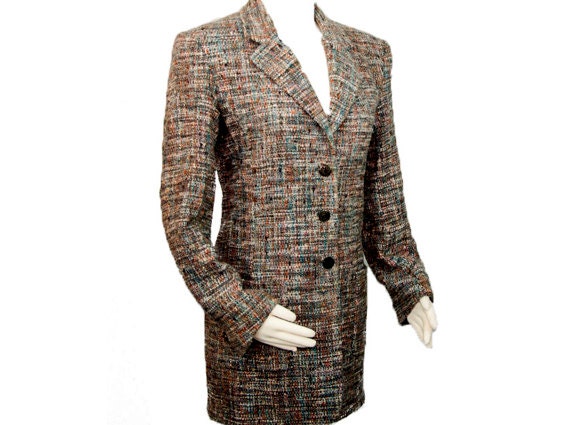 1980s CHANEL Boutique Gray Graphite Turquoise and Coral Tweed Womens Blazer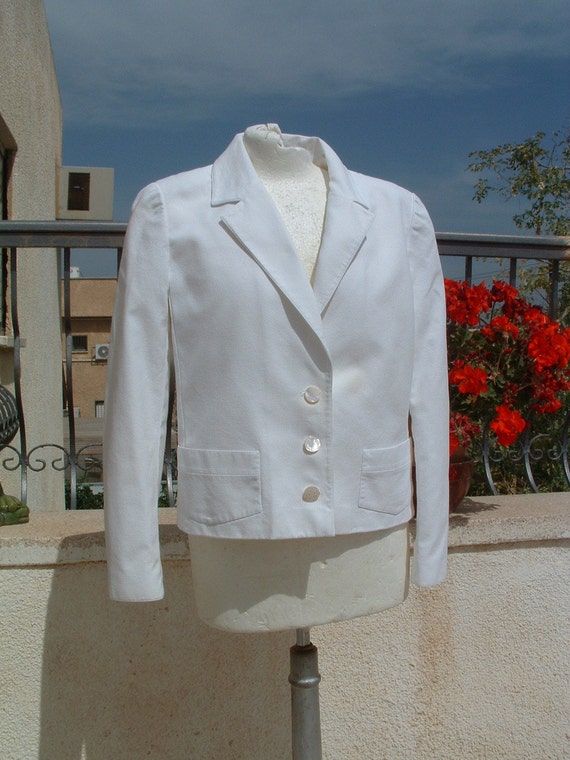 CHANEL jacket never been worn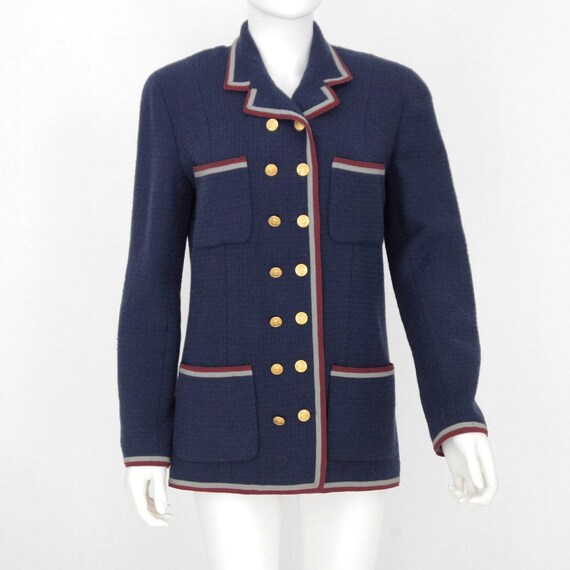 Authentic Chanel Jacket

&
Chanel Double Breasted Jackets
Some of Chanel's most interesting jackets are double breasted jackets. The Chanel double breasted look gives a jacket a nice squared off appearance that matches the classic look, and slim or boxy skirts well. The double breasted jackets usually have a double row off gold Chanel logo buttons along the front panels, and many of them have double pockets, some with buttons on each side to balance the jacket's look.
Vintage Chanel Jacket Tweed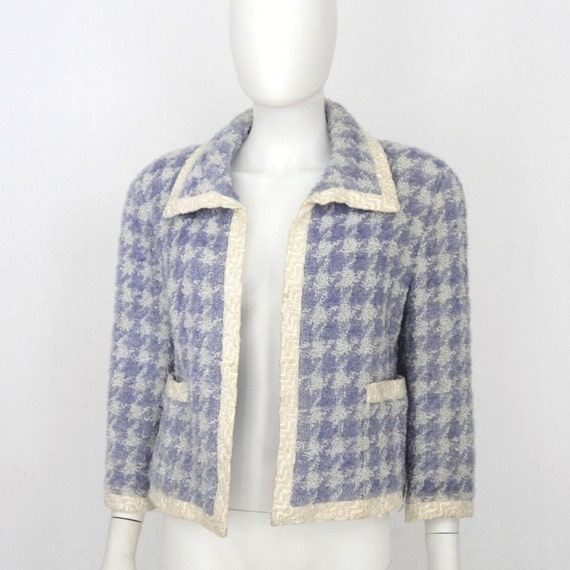 Authentic Chanel Fantasty Tweed Jacket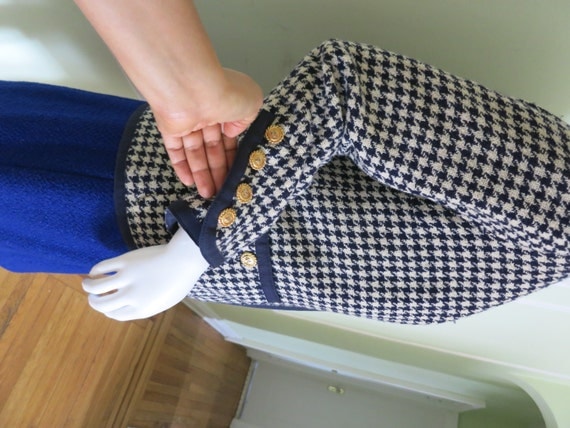 Chanel tweed jacket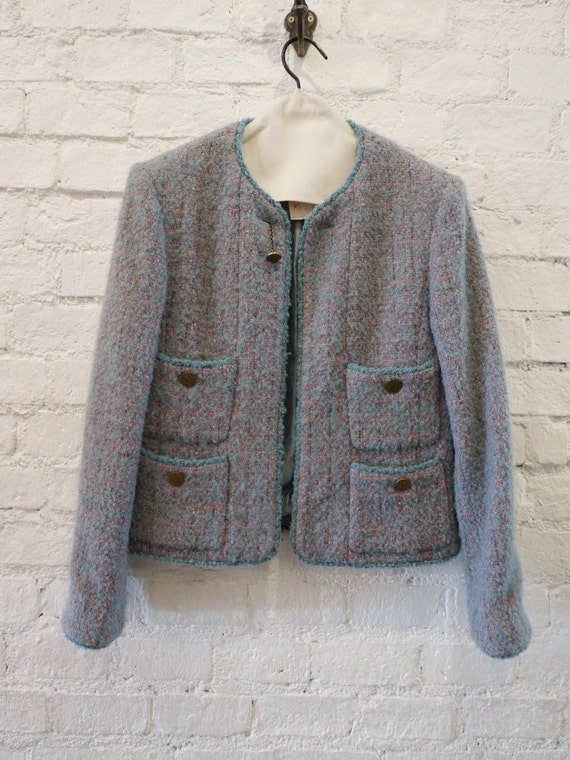 Pink & Blue Bouclé Tweed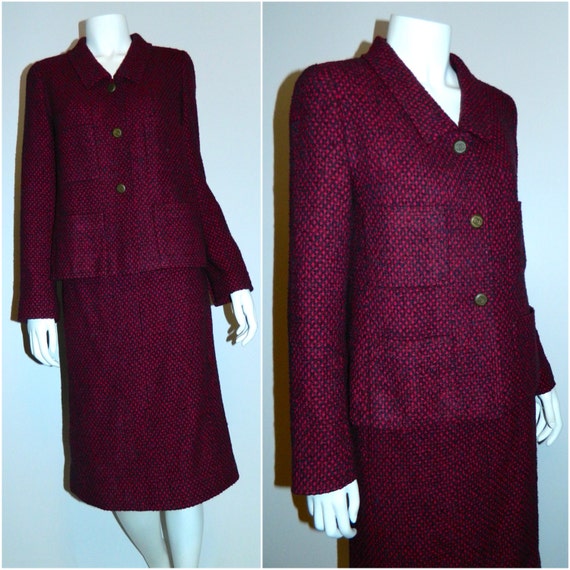 1980s CHANEL tweed suit

&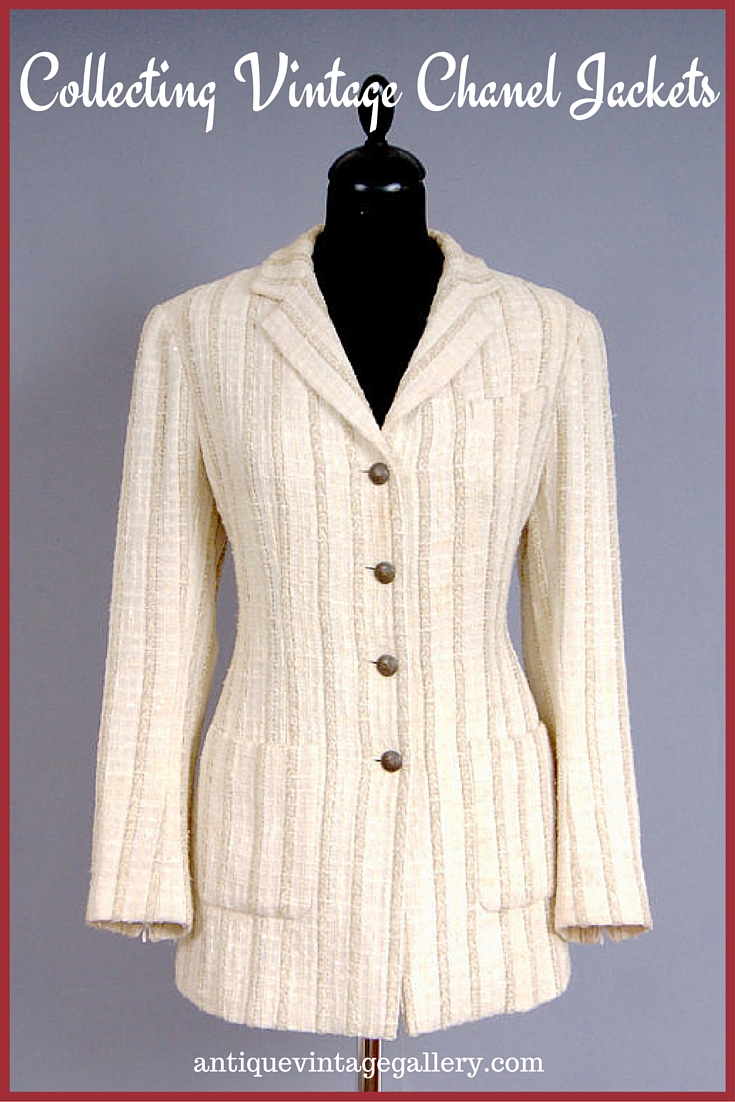 (Visited 631 times, 1 visits today)