Vintage Tablecloths Add Additional Vintage Style to Your Easter Table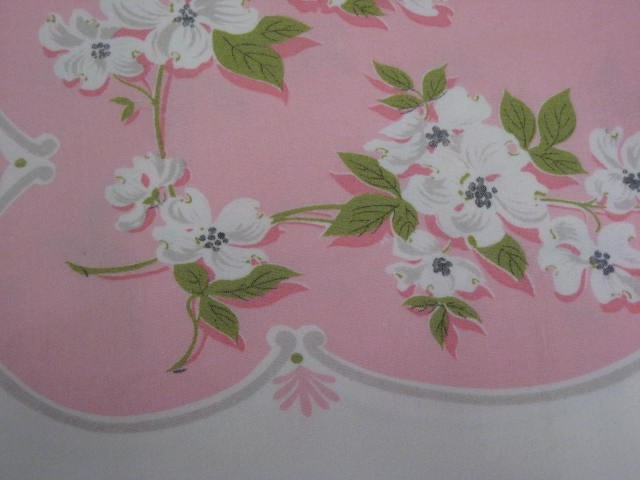 One of the best ways to add color and design to your Easter table is to have a vintage Easter tablecloth. Most vintage Easter tablecloths are hand made, hand sewn or embroidered. Depending on what country they are from, you can find some repeating motifs, and stylistic motifs, that will greatly enhance your decorations at home for Easter.
While researching this article, I looked for common styles and motifs for vintage Easter tablecloths, and while I could find many similar ideas, the actual tablecloths were one of a kind, different from one to the next. You can see a few on this page, but to really browse through the wonderful embroidery, and designs, you need to click through the links here and browse to your heart's content. What I did find was that most of these tablecloths were very affordable, and on some the embroidery was vivid and colorful, perfect for spring.
Vintage German Easter Tablecloths
&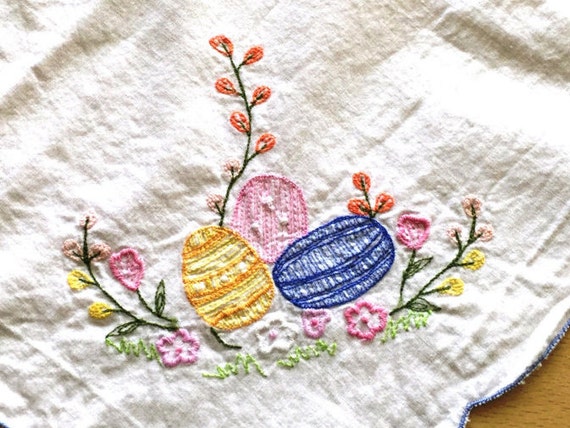 Easter Egg Tablecloth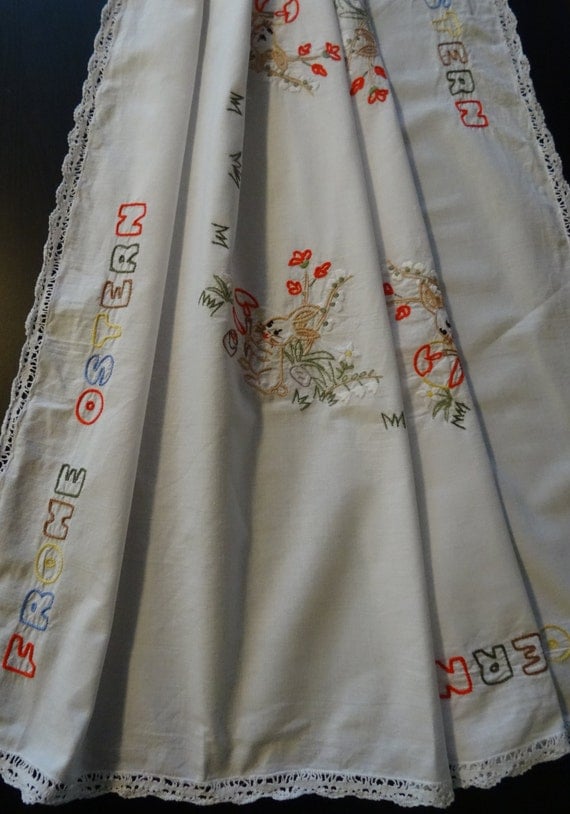 Vintage German tablecloth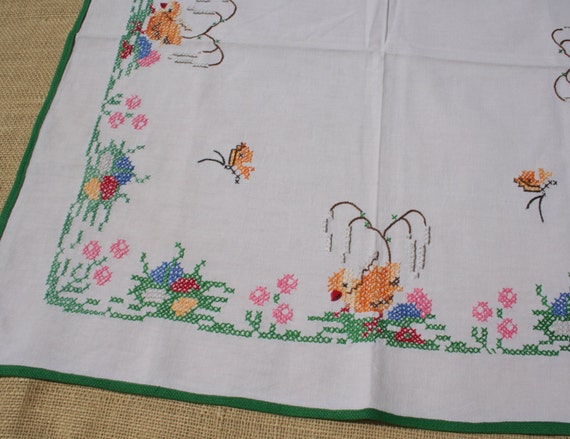 Vintage Easter Tablecloth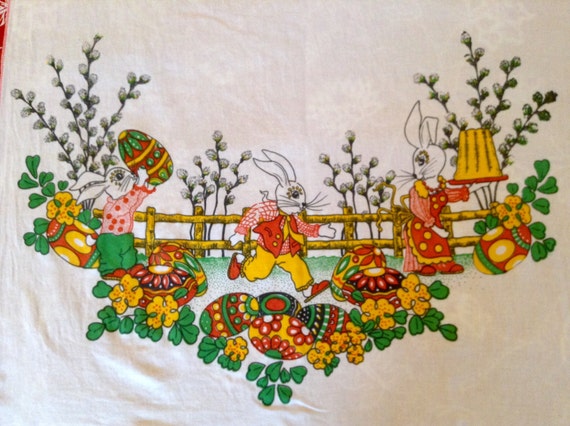 1960's German Easter Bunny Family

&
Vintage Easter Bunny Tablecloths
&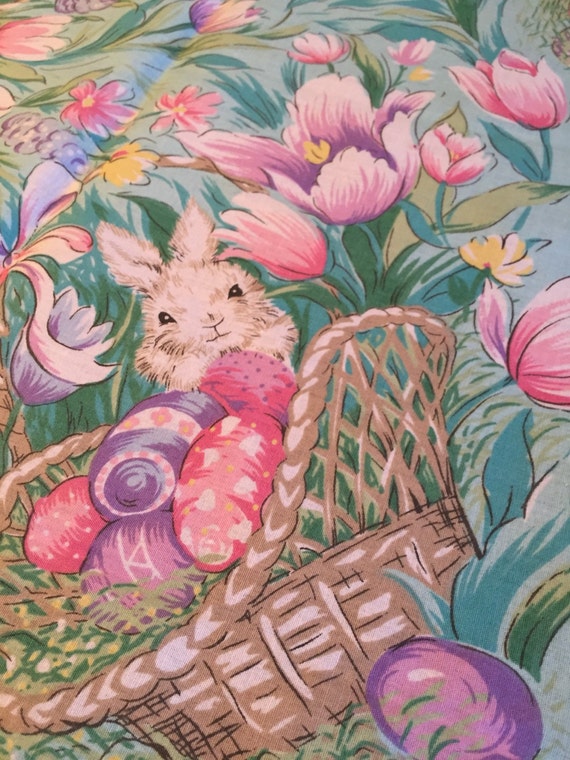 Large Vintage Easter Tablecloth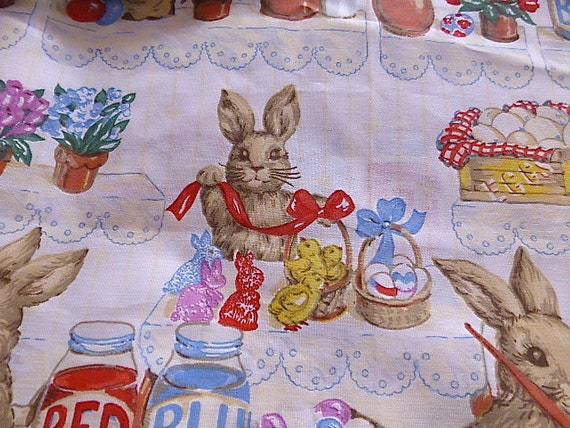 Large Size Easter Tablecloth

&
Common Easter Motifs, the Easter Bunny, the Easter Egg, and Signs of Spring
It is not surprising that many of the vintage Easter tablecloths from around the world are decorated with similar motifs. The Easter Bunny makes a lot of appearances on tablecloths, as do Easter eggs. There are also many beautiful Easter tablecloths featuring religious motifs like the Cross, and quite a few with numerous signs of spring.
&
4 Embroidered Easter Placemats 11×17
Embroidered Easter Table Runner 15×69
Easter Tablecloth 68×104
Embroidered Easter Tablecloth 33
Embroidered Easter Tablecloth 70×120
Lenox Butterfly Meadow 60-inch by 102-inch
&
Easter is one of the harbingers of spring in most of the world, therefore it makes quite a bit of sense that baby animals, eggs, and spring floral motifs are common on tablecloths. Some of the imagery is in the fabric itself, like in lace, while much of the imagery is embroidered into the fabric in vivid color. This is especially true of the beautiful floral motifs, daisies, dogwood blossoms, tulips, and many others.
Vintage Easter Floral Spring Tablecloths
&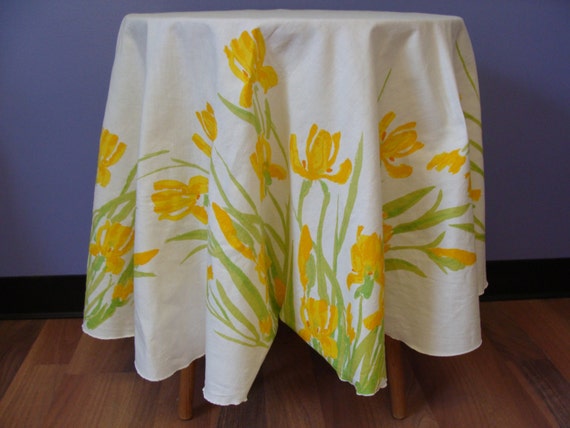 Vintage Tablecloth 60's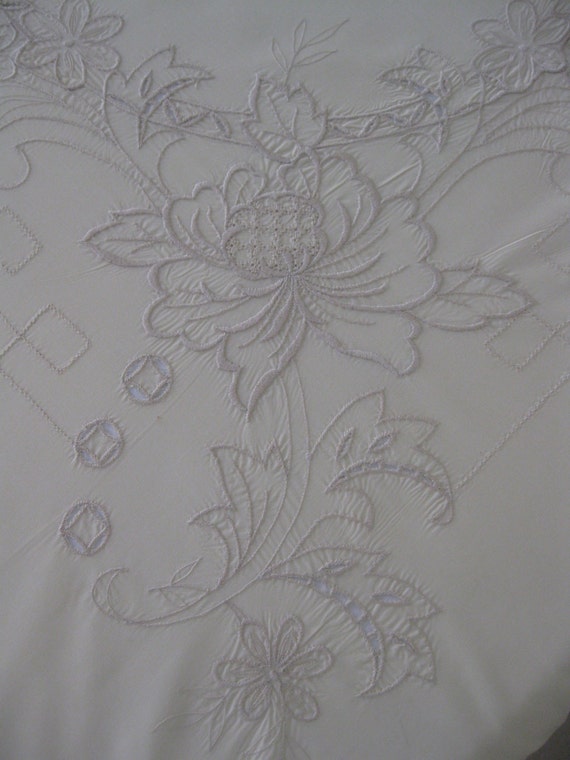 100 x 66 Vintage Embroidered Floral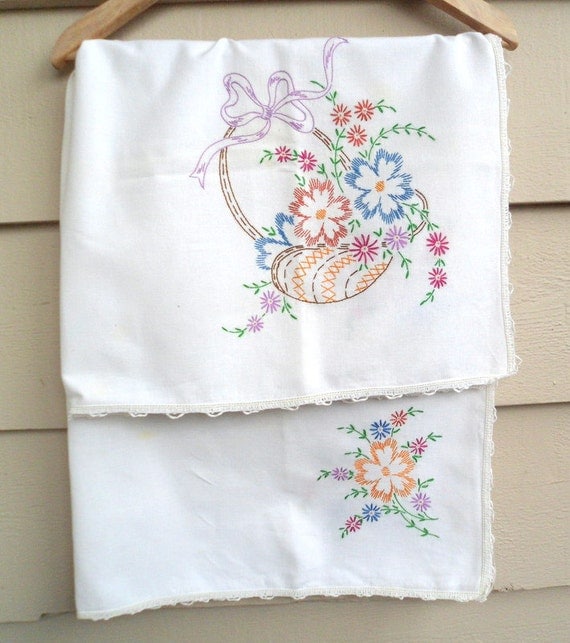 Vintage Embroidered Tablecloth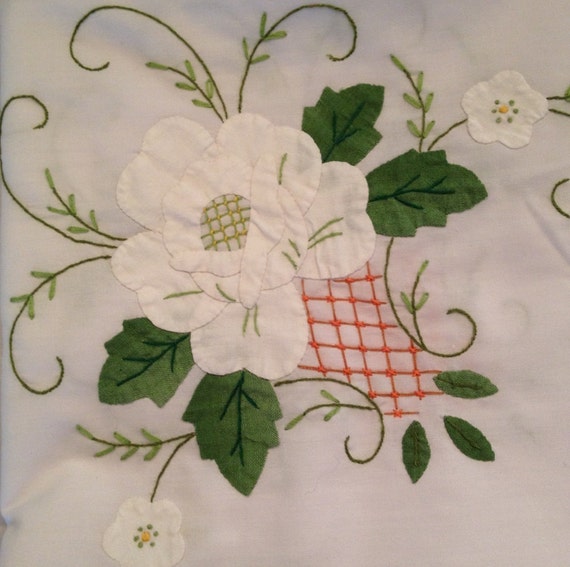 Handmade Embroidered & Applique Tablecloth

&
Vintage Easter Tablecloth in Pastel Colors
Pink, yellow, and pale blue are very common in the vintage Easter tablecloths. While most tablecloths are white or ivory, the next most common color is pink. Pastel colors are also representative of new birth, as in new babies, as well as spring which also represents new birth.
Rare Types of Vintage Easter Tablecloths
Interestingly enough, there are some more rare types of vintage Easter tablecloths. While embroidery is fairly common, and so is cross stitching on the cloths, applique is not very common. It is also easier to find full sized rectangular tablecloths than round tablecloths, or table runners.
However, with enough searching, and patience, you will find exactly what you are looking for, whether it be a hen following her chicks embroidered on the damask Easter tablecloth, or a pale pink cloth with lace edges.
(Visited 1,076 times, 1 visits today)